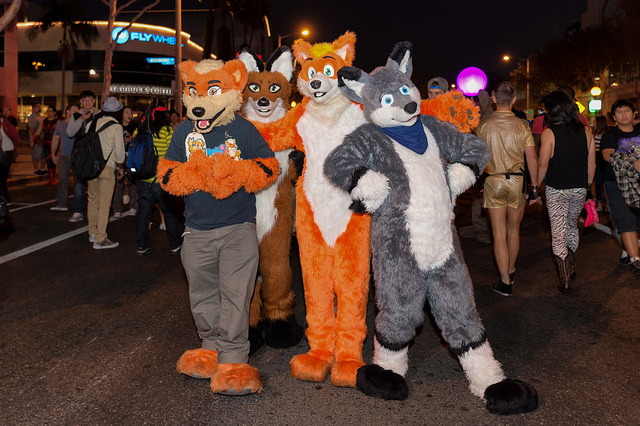 West Hollywood is a city that takes pride in its eccentricity and creativity. And nowhere are those characteristics more evident than at the annual Halloween Carnaval. You won't have to walk into Hamburger Mary's to see drag queens. You won't have to watch Fox News to see Donald Trump (where are they getting those orange wigs?). If you really want to stand out in the crowd, consider just wearing jeans and a t-shirt.
Carnaval officially takes place from 6 to 11 p.m. Monday on Santa Monica Boulevard between La Cienega and Doheny. But unofficially it will launch Friday with private parties and bar events throughout WeHo, with some people celebrating through Sunday night before they hit Santa Monica Boulevard on Monday. And then there's the Youth Carnaval on Saturday at West Hollywood Park from 2 to 5 p.m. (more information below).
Carnaval is estimated to attract as many as half a million people to this small city (population of about 35,000), which already is the 17th most densely populated in the United States. It launched in 1987 and, as the City of West Hollywood accurately describes it, "has grown into an annual gathering of phenomenal costumes, entertainment, culture and self-expression with a myriad of observers, revelers, exhibitionists and performers. People come from all over the region and even travel from domestic and international spots to take part in the fun."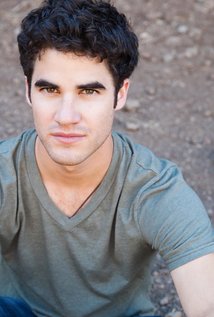 This year's Carnaval is a celebration of the disco era and will feature DJs at several stations along Santa Monica Boulevard. The DJ's are listed on Page 2 below. West Hollywood Mayor Lauren Meister and City Council members will host a brief program at 9 p.m. at the San Vicente stage located at the intersection of Santa Monica and San Vicente boulevards to honor "Glee" star Darren Criss as King of Carnaval.
Best known for his role as Blaine Anderson on the hit television series Glee, Criss is currently starring as Hedwig in the national tour of the hit Broadway musical, " Hedwig and the Angry Inch," which opens at the Pantages Theatre in Hollywood on Nov. 1.
Criss began his career as one of the founding members of the Chicago-based musical theater company StarKid Productions, where he played the lead role of Harry Potter in "A Very Potter Musical."
He has also starred in the Broadway production of "How to Succeed in Business Without Really Trying," has had recurring roles on television'sAmerican Horror Story, "" and made his feature film debut in the comedy"Girl Most Likely."
"West Hollywood's Halloween Carnaval is always so much fun," Meister said. "Every year I'm amazed at the creativity that people put into their costumes for the festivities. Halloween on Santa Monica Boulevard brings together people from all over the region and it's an incredible affirmation of our community's inventiveness and originality — it's part of what makes West Hollywood extraordinary!"
The City of West Hollywood invites Carnaval-goers to  show off costumes by uploading photos to social media sites with the hashtag #wehohalloween. There will also be photo stations at the Carnaval to capture images for display on the city's Recreation Services Facebook page.
Below and on the pages that follow is what else you need to know about Carnaval.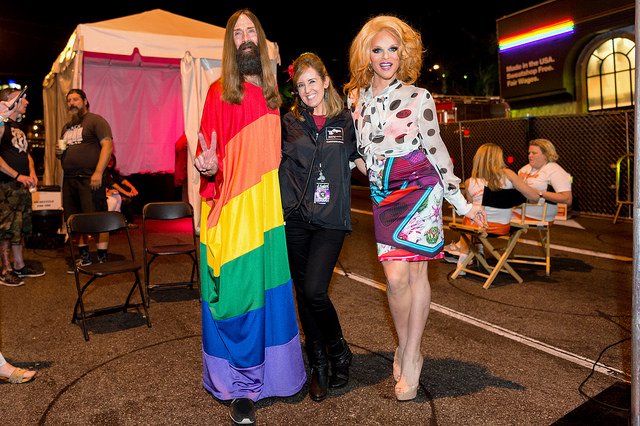 Page 2 Entertainment
Page 3 Safety
Page 4 Youth Carnaval
Page 5 Street Closings
Page 6 Parking
Page 7 Public Transit