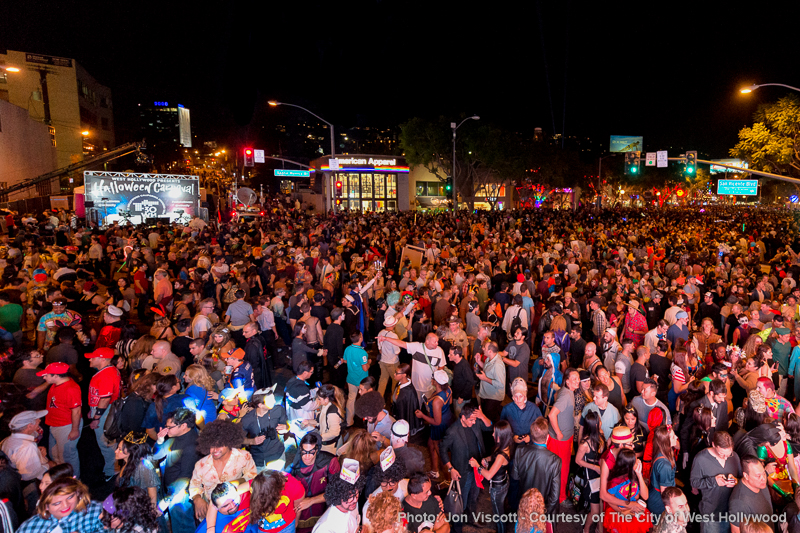 Nervous about tonight? No, we don't mean about how your costume looks. We're talking about whether WeHo's Carnaval will be a safe one
The L.A. County Sheriff's Department has released some information that should make you feel more at ease about wandering through tonight's eccentric and colorful crowd of as many as 500,000 people (more than live in Sacramento, and vastly more colorful and fun).
According to the Sheriff's Department:
— 100 additional sworn personnel have been hired as compared to the numbers of deputies deployed in past years. This includes more uniformed personnel, support personnel, and other "eyes and ears" at the festival.
— The LASD added personnel from specialized units such as our Arson Explosives Detail, K-9 units, Sheriff's Response Team Members (SRT), and members of the Special Weapons Teams, as well as other specialized deputy personnel.
— There is additional perimeter security surrounding the event.
— A Sheriff's Department helicopter, with video downlink capabilities, will be monitoring from above throughout the event.
— There are added video cameras in the Carnaval area.
— There are more hard closures of all side streets that feed onto Santa Monica Boulevard.
— The public has been asked to leave any weaponry (or anything that looks like a weapon) that may be part of their costumes at home.
— Participants are encouraged to carry their belongings in clear plastic bags similar to what the NFL has put in place at their stadiums.
— Since parking is limited, Carnaval participants are encouraged to use public transportation or ride-sharing. A local shuttle will be available along Santa Monica Boulevard, as well as a Metro shuttle from the Hollywood/Highland Metro Station.
— Finally, the Sheriff's Department reminds those attending that if they See Something, Say Something! Call 911.