A report by West Hollywood's Community Development Department staff says it isn't practical for the city to try to limit development based on water usage.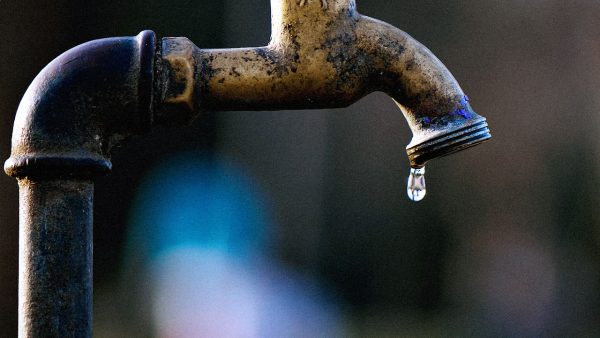 The report, which will be presented to the City Council at its meeting on Monday, effectively refutes the argument by some anti-development activists that projects being planned for West Hollywood will worsen the impact of the California drought. That argument was made in unsuccessful opposition to a project at 8017-8029 Norton Ave. among others.
The report notes that the city's water suppliers, Beverly Hills Public Works and the Los Angeles Department of Water and Power (LAWP), have confirmed that there is enough water capacity to accommodate the growth that is projected in WeHo in coming years.
"Furthermore, with the water suppliers serving as the authority on water capacity and supply for the City, it would be difficult to establish scientifically supported local thresholds of significance for water in West Hollywood that would justify more stringent requirements," says the report.
"Since water is a regional issue, it is the cumulative impact of development activity that has the largest influence on the drought, and is the reason why (urban water management plans) target citywide and regional trends for the basis of water capacity analyses."
The report also notes that most new construction in WeHo consists of small "infill" projects, those occupy a small lot in an already developed area. Thus they are exempt from the California Environmental Quality Assessment (CEQA) review, a complex and expensive process which developers of some large projects must undergo to determine their impact on the environment and neighbors. And it says that if a CEQA assessment stipulated that a project be reduced in size to reduce its water usage, that would conflict with existing development standards for the site.
" … the burden to address the drought must be shared between existing and new development through a comprehensive water conservation strategy," the report says.
The report goes on to note that new buildings tend to be more environmentally conscious, with clothes washers that use less water and toilets that require less water to flush.
The staff report does recommend updating the city's Green Building Program to include water efficiency targets and to offer incentives for developers to use more efficient water systems. It also suggests the city consider offering property owners an audit of their water usage to identify inefficient water fixtures and look at the possibility of installing meters for individual apartments to better track water usage (most buildings now are served by one meter).
The report also deems impractical a policy suggested by the City Council that would require developers to use recycled water to control dust generated by construction. Developers now typically use drinkable water obtained from a nearby hydrant or water main. The city staff determined that large recycled water supplies are located far from West Hollywood. Having trucks drive that water to WeHo to reduce dust at a construction project likely would increase greenhouse gas emissions.
Finally, the staff report says there is no apparent risk to construction of homes with basements in West Hollywood West or other neighborhoods with high water tables and also that the reuse of groundwater isn't practical.
People concerned about the growth in new construction have argued that building basements "could push the underground flow of water onto neighboring properties and adversely impact the surrounding area."
"The groundwater gradient and velocities are likely very low and any ponding or changes in groundwater levels should be imperceptible," the staff report says.
The report notes that as the home to a rail yard during its years as the community of Sherman and to an oil field, the city's soil and groundwater supply are contaminated. "This contamination impedes on the ability for the City to reuse its surface groundwater for irrigation or other uses suitable for nonpotable water sources without extensive treatment and purification," it says. The report notes that a system to treat such water would be expensive and practical only for a very large development such as the Pacific Design Center.
"The most propitious options for non-potable water use in West Hollywood are greywater reuse and rainwater harvesting," the report says. (Grey water is relatively clean wastewater from baths, sinks, washing machines and kitchen appliances.) "Laundry-to-landscape irrigation systems and roof catchment systems for rainwater can be simple and effective methods for outdoor water uses, as they require no treatment and can be easily assembled for existing properties."
The City Council will meet at 6:30 p.m. Monday at West Hollywood City Hall, 625 N. San Vicente Blvd., south of Santa Monica.