As a young adult I was devastated when Ronald Regan defeated Jimmy Carter for the presidency. I was outraged when Al Gore's victory was stolen by George W. Bush. But none of these emotions quite equal the sense of loss, disorientation and fear that I have for our future in a Trump Presidency. This is the greatest self inflicted wound on our body politic, our economy and our national prestige any of use have ever witnessed.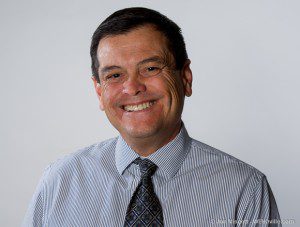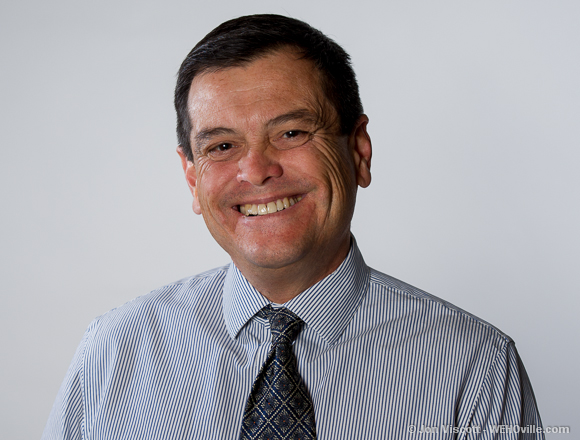 There will be plenty of time for recriminations regarding Hillary Clinton's losing campaign. I had reservations about Clinton and the party's rush to insure her nomination from the start. But as much as I admired Bernie Sanders, I never thought he would win in November. I certainly understood that electing our first woman president would have been an incredible step in making us a nation where any child could become president, or anything else their hearts desired. I became reconciled to her nomination and then became enthused.
Tonight I personally feel Mrs. Clinton's pain and believe so much of the anger, indeed hatred, directed at her was undeserved and sexist. Hearing Trump supporters screaming "jail the bitch" was so painfully and embarrassingly misogynistic. It was certainly not one of America's better moments. If this is making "America Great Again", count me out.
This election stood conventional wisdom on its head. This is the only election I can remember where after securing the nomination; the parties' standard bearers did not run toward the center. Instead each candidate seemed more interested in mobilizing their respective bases rather than expanding their appeal to independent voters. Obviously that worked incredibly well for Donald Trump. But either way it only exacerbated national divisions is not a positive development in our political culture.
While it was easy to dismiss Trump as merely pandering to the lunatic fringe of the nation's political spectrum, he in fact drew upon a deep well of anger and frustration from American's bewildered by all of the change in the nation's cultural and economy. For us progressives many of those changes seem self evidently positive, but many of those displaced by the current economic model have directed their anger at those who seem unsympathetic toward the plight of the redundant blue collar America. As progressives we assume that anger at the 1% is a rational position shared by everyone. Clearly that is not the case. It is easier to blame gender equality in the work place, the integration of immigrants into our economy and a dot com industry that seems to be the exclusive domain of the young for America's economic disparities than the current "protect the rich" tax system.
But our immediate concern is what is going to happen to our country? Certainly the Republicans will gleefully repeal Obama-care in the first days of the new administration, leaving millions without healthcare insurance. I doubt if Trump will remember his promise to replace it with something "fantastic". I don't even want to think about the Supreme Court.
It is unlikely we can avoid a recession. Even if Trump was able to sabotage every trade agreement, millions of blue collar jobs have gone overseas and they are not coming back any time soon. At the end of the day, China, Bangladesh and Honduras can make shirts and underwear a lot cheaper and while in theory we can bring the jobs back, Americans are addicted to cheaper clothing and gadgets. We won't tolerate industrialists paying Americans Chinese wages. I suppose the upside we will eventually be less materialistic.
The world will be a more dangerous place. While the Republican depicted Obama as weak for prudently avoiding foreign adventures, Trump is not going to act as a check on his buddy Putin. Europe and Central Asia can expect more Russian land grabs and the re-establishment of dependent puppet states. The Baltic's and Eastern Europe will once again be on the front line of Russian bullying. No one over there is counting on the Trump Administration for their security.
In the meantime we will cede Syria to the Russians and the Assad regime. We will destabilize the Gulf by tossing the Iran nuclear deal and the Revolutionary Guards will only be too happy to be free of common sense restrictions. There will undoubtedly be an arms race in the area and the Muslim religious fissures will become even more exacerbated. In the meantime the right wing government in Israel will become even more obnoxious as the Republicans lift any restrictions on their vision to see the borders of the Jewish State expanded to what existed at the time of the reign of King David. Frustrated European nations will wash their hands of any role in a peaceful resolution the Palestinian conflict so we can expect a complete radicalized Palestinian nationalism. Any we thought things were bad after George W's invasion of Iraq…
In the meantime you can expect Vietnam, Malaysia and Indonesia follow the lead of the Philippines in coming to their own accommodation with China as none of these nations will find the Trump Administration a reliable partner. So we will see an American retreat from Southeast Asia.
I appreciate the indulgence of Wehoville's readers for my unfocused midnight ramblings but I feel so depressed and disoriented with tonight's election results. In the coming months we will have to start thinking about how we survive the next four years and forge a coalition to put this country back on track in 2020. But tomorrow is a day to lick our wounds and mourn our losses. When the dust settles we can roll up our sleeves and start working for tomorrow's battles. There will be Resistance.
I salute Hilary Clinton for a race that was run with intelligence, inclusion and class. Regardless of the loss, you made us proud.
Steve Martin is a former President of Stonewall Democratic Club and was an elected Clinton/Gore delegate.