A Los Angeles Superior Court judge today denied a petition by the West Hollywood West Residents Association to overturn the WeHo City Council's approval of the 8899 Beverly Blvd. project.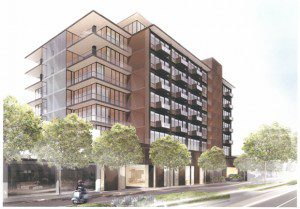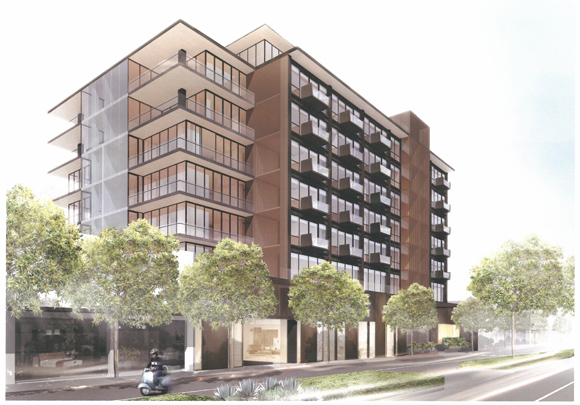 The residents association filed the lawsuit in December 2015 in a challenge to the council's decision in August to grant the developers of the project an exception to West Hollywood's general plan. That exception allows the developer to almost double the size of the existing 90,000-square-foot building, which already is twice the size of what is permitted for that area under the general plan. The 10-story building was constructed in 1962, 22 years before West Hollywood was incorporated as a city and thus was "grandfathered" into the general plan, which limits commercial buildings in the area to three stories and a smaller mass on the 1.7 acre lot.
The developer, Townscape Partners, intends to convert the office building into one with 52 luxury condominiums with an additional 15 units for low- and moderate-income people. It also plans to build nine single-family houses on Rosewood Drive behind the 8899 Beverly building.
In its lawsuit, West Hollywood West claimed that creating a specific exemption to the general plan was "a subterfuge to avoid the hearing otherwise necessary for a zoning variance. From its point of view the (8899 Beverly) project will improperly increase density in violation of zoning laws.
Judge Amy Hogue ruled that the City of West Hollywood and the City Council did not act arbitrarily or capriciously in granting Townscape the exception to the general plan. Hogue ruled that the specific plan created for the project showed its relationship to the general plan, which is required under law. "There is substantial evidence in the record that Specific Plan is consistent with approximately 50 policies and goals for land use and housing identified in the General Plan…" the rule states.
Townscape recently won the blessing of the Los Angeles City Council to move forward with a large project at 8150 Sunset Blvd. that had drawn opposition from the West Hollywood City Council and WeHo residents. They had expressed concern about the project's impact on traffic in WeHo and on its sewer system and that the height of its tallest building would overshadow the West Hollywood neighborhood to the south. The City of West Hollywood withdrew its opposition to the project after receiving a number of concessions from Townscape.