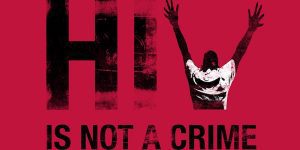 APLA Health and the City of West Hollywood will host an event on Wednesday about HIV criminal laws.
The event, called "HIV is not a crime," will feature stories from people who have been affected by laws that criminalize people with HIV in California.
The keynote speaker will be state Sen. Ben Allen who wrote SB 1408, a bill signed into law earlier this year that eliminated criminal penalties for organ donations between HIV-positive individuals.
The event will take place from 4 to 6 p.m. at the West Hollywood City Council Chambers, 625 N. San Vicente Blvd. south of Santa Monica Boulevard. It will be followed by a reception.
Those attending can register online.