Below is the weekly crime report from the West Hollywood Sheriff's Station that calls out incidents in WeHo from Nov. 7 to Nov. 13. The times are indicated as Military Time, a  form in which midnight is indicated as 0000 and noon as 1200. The list also includes the case number.
Nov. 7
Vehicle Burglary. 1100 block Ogden Drive between 11 p.m. and 6 a.m. The rear passenger's side window was smashed but nothing was taken from the vehicle. Loss $200. #06721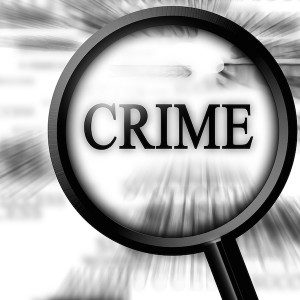 Nov. 8
Grand Theft. 8900 block Santa Monica Boulevard between 5:30 and 5:45 p.m. A lock was cut and a bicycle was taken from the bike rack. Loss $1,000. #06730
Grand Theft. 8400 block Sunset Boulevard between 11 and 11:15 a.m. Tools were taken from a construction site. Loss $3,000. #06747
Nov. 9
Grand Theft. 9000 block Beverly Boulevard between 3:30 and 3:45 p.m. A purse and cell phone were taken from the passenger's seat of the unlocked vehicle. Loss $1,100. #06756
Nov. 10
Other Burglary. 500 block Croft Avenue @ 4:59 am. A television was taken from a storage room. Loss $100. #06765
Grand Theft. 1000 block Palm Avenue between 8 p.m. and 8 a.m. Both rearview side mirrors were removed from the vehicle. Loss $1,500. #06791
Nov. 11
Armed Robbery. 1000 block Crescent Heights Boulevard @ 10:52 a.m. A homeless man removed sunglasses and a gym bag from an unlocked vehicle. The victim returned to her car as the suspect was leaving with her property. A short struggle ensued and the suspect pepper sprayed the victim in the face to facilitate his escape. Loss $230. #06785
Nov. 12
Aggravated Assault – Other Weapon (suspect arrested). 8600 block Sunset Boulevard @ 6:26 pm. A homeless man cut a security guard on the hand with a pair of scissors after he was asked to leave the location. The suspect was arrested. #06806
Armed Robbery. 9000 block Sunset Boulevard @ 1:36 a.m. A man lifted his shirt to show the parking attendant he had a handgun and then demanded money from the cash box. The victim complied and the suspect left the area on foot. Loss $500. #06793
Nov. 13
Nothing significant to report.