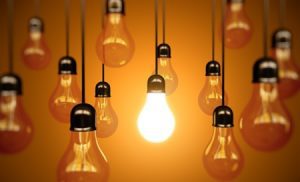 Nearly 150 West Hollywood customers are without power this morning according to Southern California Edison. The power outage began at about 5 a.m.
SoCal Edison said that so far it has restored power to about 500 of 2,200 customers in Los Angeles County who have been without electricity and work iss continuing on
restoring the rest.
The outages started about 7 p.m. Sunday in Rosemead, where more than 80 customers were without power, which was restored overnight.
Nearly 1,100 customers in Lynwood lost power at 9:03 p.m. but it was also restored overnight. More than 800 customers in unincorporated Los Angeles County communities were without power this morning, Edison said. That includes about 200 customers in Rancho Palos Verdes and 179 in Alhambra.
Also, about 5,000 customers of the Los Angeles Department of Water and Power were without power this morning, the utility reported. nThe outages included 1,355 in Valley Village, 1,252 in Boyle Heights,
360 in Sherman Oaks, 970 in Watts, 776 in Westchester, 52 in Venice, and 32 in the Mid-City area, the LADWP said on its website.