The Planning Commission seemed exasperated. Residents near the proposed four-story development on Flores Street were hoping to mitigate the impacts of the massive project on their neighborhood. They complained of the ugly, prison-like design, inadequate street setbacks, the impact on street parking and the fact that the developer was able to build a fourth story merely by including a single affordable unit in the project. A woman worried about feeling claustrophobic as the project would block her view. One member of the commission seemed particularly annoyed, wearily reminding the public that "you can't protect a view".
It was hard not to be sympathetic to the neighbors who were concerned about the negative impacts the project would have on their street. Like folks all over West Hollywood they feel besieged by new, out-of-scale development that is rapidly transforming neighborhoods and changing the character of the community. On the other hand the Planning Commission was presented with a project that essentially conformed to existing zoning which gave the commission very little discretion in the process.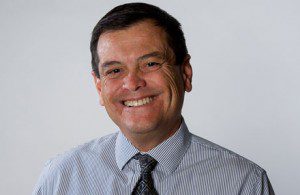 While no one has the right to prevent developments that may infringe on their views, I understood the woman's concerns. Her current view gave her a sense of openness and being connected to a more natural urban landscape; the new project will result in not only the loss of a view, but a sense of being blocked in. She was not simply in mourning for the loss of her view, but mourning the loss of her sense of neighborhood in a community that seems hell bent on destruction of what makes West Hollywood West Hollywood. Her battle was not simply about a view, but in a larger sense, the disorienting loss of the neighborhood she loved. We are all feeling the sense of being blocked in by traffic and the canyons of development along Santa Monica and our residential streets. We feel impotent as the community we knew and loved seems to be slipping away.
As any regular viewer of the Planning Commission or City Council can attest, residents come before our governmental bodies in the belief that they will be heard and their views considered. But as often as not they are simply branded as NIMBYs and ignored.
But is not mindless NIMBYism that is motivating people to protest development. Many of our residential streets are already overwhelmed and lack adequate street parking. Parking standards for new construction are more appropriate for suburban areas and don't reflect the realities of West Hollywood. Most new developments barely have adequate parking for their residents and have only nominal guest parking, if any. That simply exacerbates our already infamous parking problems.
The city provides incentives to demolish rent-stabilized housing, which is replaced by luxury units with a couple of nominally "affordable" units. Long term tenants are targets of harassment and wonder when their homes may be slated for demolition. While we were once a city suffused with pride, we are now gripped by uncertainty, frustration, even despair.
Residents are not simply being naïve when it comes to confronting changes in our community. Most folks' views of West Hollywood government are forged by the semi-annual flood of literature that floods our mailboxes during municipal elections. We read that we live in a wonderful, progressive community, which is undoubtedly true. We learn that we have a fabulous new library and a futuristic robo-garage. We are told we have a dedicated City Council who selflessly serves the public. We are constantly reminded of West Hollywood's founding myth; we incorporated our city so that residents could protect their homes and control our future.
I was part of the band of disparate neighbors who fought to create the City of West Hollywood. As a progressive community, we expected we were creating a city that would be inclusive, transparent and reflect our progressive values. We thought we were creating a model of municipal democracy.
Reading the headlines of today, it is hard to reconcile the antics of the City Council with progressive values. Pay-to-play politics, sexual harassment, abuses of city credit cards; council deputies campaigning at City Hall and big money in politics are not progressive values. There is ample evidences that City Hall has lost its way and is increasingly disconnected from the concerns and hopes of the people it is supposed to serve.
People have every right to be concerned about their homes and neighborhoods. We have witnessed commercial intrusion into residential neighborhoods. In a city that supposed cares about protecting tenants and affordable housing we have seen the city bless the demolition of a rent-stabilized building on Doheny to accommodate a proposed Ian Schrager hotel. A nine-unit rent-stabilized apartment was demolished so that the Center for Early Education, an expensive private school, could expand its playground; the Center didn't contribute a dime to our affordable housing fund or even offer us any scholarships for needy kids. Rent-stabilized buildings are sacrificed at the altar of development to accommodate politically connected developers.
Rather than give up, we need to put the brakes on development. Our current General Plan has failed to provide meaningful guidance and protection of our unique community. We need to engage in a creative, inclusive review of our General Plan that ensures the public is heard. We need to insure that our General Plan has meaning and is relevant to the needs of the residents. We can have responsible development. If we continue to let developers dictate our future, we will simply become another featureless community as undistinguished as Sherman Oaks is from Toluca Lake or Reseda from Canoga Park.
West Hollywood's greatest strength, the source of its unique character, has been its residents and neighborhoods. In my mind there are no NIMBYs; the people who are willing to stand up for their neighborhoods represent the spirit that motivated the city's incorporation campaign and deserve respect. We don't always have to agree but we need start the conversation about our future before the future overwhelms us.
Unless we are willing to come together and chart a new course it may turn out that incorporation hastened the end of the West Hollywood we treasure.
Steve Martin is an attorney and former member of the West Hollywood City Council.