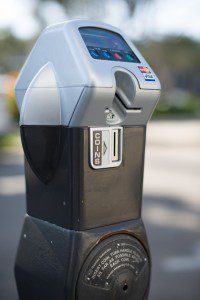 One thing West Hollywood residents (and visitors) can give thanks for on Thanksgiving Day is that the city is suspending enforcement of parking meter limits. No quarters required. The City of West Hollywood also will not tow cars parked during rush hour on thoroughfares such as Fountain Avenue. And there won't be any street sweeping.
However all other parking regulations will be enforced, including permit parking in designated neighborhoods. Visitor permits will be available at the Kings Road Parking Structure and West Hollywood Sheriff's Station.
City Hall will be closed for the holiday Thursday and Friday. However all parking rules and regulations will be enforced again beginning Friday.