It's official. The City of West Hollywood will move its municipal election date from March of odd years to November of even years beginning November 2020.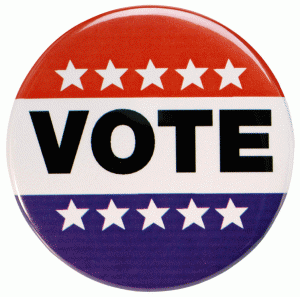 The L.A. County Board of Supervisors endorsed the move at its meeting on Nov. 15. The move means WeHo elections will coincide with state and national elections, which have much higher voter turnouts than do those focused solely on West Hollywood. Those elections take place on the first Tuesday after the first Monday of November in even years.
The change is mandated by a state law that requires cities and counties with a low voter turnout to reschedule their elections to coincide with general elections, where the turnout usually is higher. A memo prepared by City Clerk Yvonne Quarker in August showed that the average turnout of West Hollywood voters for statewide elections for the last four years has been 65% compared to a turnout of 19.66% in the March 2015 city council election.
The memo notes that "the voter turnout percentage for the city has been consistently low. In 2007, 2009, 2011, 2013, and 2015, voter turnout percentages were 22%, 18%, 25%, 20% and 20% respectively…"
The change in the election date had to be officially approved by Los Angeles County, whose Registar-Recorder/County Clerk provides election services. The City Council was asked in August to decide whether the change in the election date should take place in 2022 or earlier. Councilmember John Duran voted against the move to 2020, arguing that candidates for the WeHo City Council would be lost on a ballot that includes state offices and various ballot initiatives.
The change will reduce the length of terms for those competing in the March 7, 2017, City Council race to 44 months from 48 months. Incumbents Duran and John Heilman have filed papers indicating their intent to run for re-election.