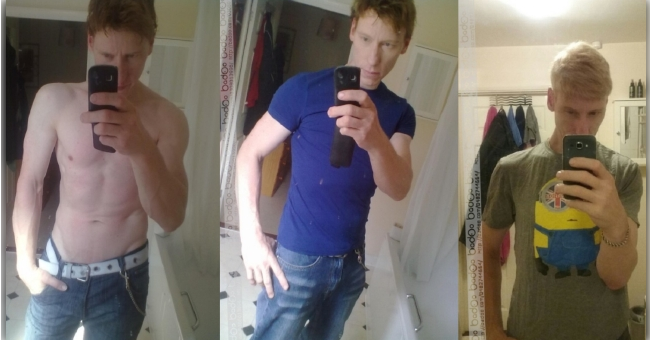 Last week's conviction of a London man dubbed the "Grindr serial killer" highlights the risk of anonymous sexual encounters through mobile phone hookup apps. Such apps are in common use in West Hollywood, where roughly 40% of the population identifies as gay men.
Stephen Port, who English websites and newspapers call the "Grindr serial killer," was sentenced to life in prison for murdering four men he can met on gay hookup apps or websites and lured to his home with the promise of a sexual encounter. The men were ages 21, 22, 23 and 25. Port buried each of the men in a churchyard a third of a mile from his home in the London borough of Barking. In addition to the murders, Port was found guilty of four rapes and of administering GHB, known as a "date rape" drug and used by some gay men to induce a sense of euphoria and heightened sex drive. It can be deadly when consumed with alcohol.
The conviction has prompted London police to reassess 58 other deaths involving GHB or similar drugs.
While Port has been called the Grindr serial killer, court testimony revealed that he had 18 accounts across 12 separate websites and mobile apps, according to PinkNews. Those accounts included Grindr, Hornet, Fitlads, Badoo, Gaydar, Flirt, Daddyhunt, Planet Romeo, Manhunt, Sleepyboy, Slaveboys and Couchsurfing. Testimony in the trial revealed that only one of the four victims met Port on Grindr. Grindr, which bills itself as the largest gay sex hookup app in the world, with two million users, is headquartered in West Hollywood. It faced recent controversy for allowing drug dealers to openly market themselves on its app and took steps to curb that after an investigation by WEHOville.
The number of deaths associated with Port, and the initial reluctance of London police to respond to suggestions that they might be related, has sparked widespread publicity about the incident. But there have been others.
For example, in 2014 a 25-year-old gay man in Philadelphia was found murdered in Chester, Penn., after driving there to meet someone he had connected with on Grindr for sex. Also in 2014 a Canadian man visiting Philadelphia for work reported that beaten, robbed and sexually assaulted at gunpoint by a man he met on Grindr. In 2013 a Michigan man, aged 71, was murdered by someone he met on Grindr. Police arrested three homeless young men who had stolen the man's credit card and were using the app to find victims. Other incidents are cited on the Vocativ website under the provocative headline: "Death by Grindr: Is It the New Killer App?"
The hookup apps and sites do not offer warnings or suggestions for safe use on a mobile phone. Indeed both Grindr and Scruff users automatically agree on downloading and using the app that it isn't responsible for any damages or harm if one uses "… the Grindr Services to meet another User in-person or to locate and attend any offline place or event."
But Grindr does offer  safety tips on its website. They are:
1) Protect your identity.
Most people would not tell a complete stranger their full name, phone number, email address or other sensitive personal information (including bank account details), so be wary when posting this info on your profile. Being careful about revealing your identity is a smart move when chatting on Grindr. If you decide to take chatting one step further and call or text someone on the phone, you might also want a use a service like Google Voice or Line2, both of which allow you to give people a second number and block them easily.
2) Don't believe everything you see.
A photo can't always be trusted; the person may have taken someone else's photo or found one somewhere. Also, keep in mind that the photo that person sent you may be outdated, edited or retouched.
3) Don't rush into things.
Don't be rushed, and don't rush the other person. Share your location only when you feel comfortable, and don't feel pressured if the other person has already sent you his location. Remember, Grindr updates your location only when the app is on, and there is a setting that allows you to hide your distance from your profile. (To hide your distance: Within Grindr, tap 'Menu,' then 'Settings,' then 'Edit Profile.' Then, scroll down to 'Account Settings' and turn 'Show Distance' to the off position.) Agree to meet only when you both are comfortable with each other, and consider meeting in a public place.
4) Honesty is the best policy.
If you start out lying, you will eventually get caught. Don't bait and switch — it's the surest way for things to end badly. Grindr is not the venue for you to explore your fantasies of being a different person. That's not fair to the Grindr community, which thrives on honest representations.
5) Tell a friend.
Make sure a responsible person you trust knows who you're meeting, where you're going, and when you're planning on coming back.
6) Report any attacks or threats to law enforcement.
If things go wrong, report it to the police. Give them all the facts. If you do not report this person, he in all likelihood will do it again to someone else. You always have the right to say "no" and have it respected.
7) Always go with your gut instinct.
Don't ignore your instincts. Your first instinct is usually the best instinct. Don't go against your feelings — listen to them. If your gut tells you that something is wrong, cut it short and get out of there. It's always better to be safe than sorry.
8) Be aware that other users of the Grindr App may be able to determine your location.
Grindr uses your mobile device's location to calculate your distance from other users, to allow you to identify the relative distance to other users, and for other users to identify your relative distance from them. Any App that uses relative distance information has an inherent risk that your actual location may be determined, through sophisticated attacks or by a user who accesses the app from multiple locations while you remain in the same location. Grindr offers you the option to hide your "distance from" information, but even if you choose to do so your profile will still be sorted in the cascade of other Grindr users based on your relative location. This means that other users may still be able to estimate your "distance from" and, depending upon how many other users are in the area that do disclose their "distance from," determine your location.