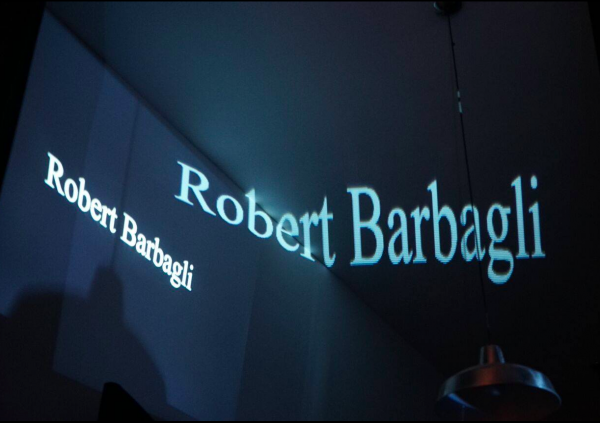 World AIDS Day will be commemorated in West Hollywood on Wednesday with the World AIDS Day Candlelight March and an exhibit on the north side of the West Hollywood Library of the names of people who have died of AIDS.
The candlelight march will begin at 4 p.m. at the northwest corner of Santa Monica Boulevard and North Crescent Heights Boulevard at the Matthew Shepard Triangle. It will end building that houses the City Council Chambers at 625 N. San Vicente Blvd. at West Hollywood Park. The march will pass by plaques at the West Hollywood Memorial Walk on Santa Monica Boulevard that remembers those we have lost to HIV/AIDS.
The march is organized by AIDS/LifeCycle in partnership with the Alliance for Housing and Healing. A presentation of the Paul Starke Warrior Awards honoring individuals providing HIV and/or substance-use services will immediately follow the march at 6 p.m. The awards recognize individuals who provide services to people living with HIV/AIDS. The event will include a screening of the documentary film "Desert Migration" and be a discussion with its writer and director Daniel F. Cardone. The event is free and open to the public. Validated parking will be provided in the adjacent five-story parking structure.
From 7 to 9 p.m. Thursday The Abbey will host its annual tree lighting event  co-hosted by the Elizabeth Taylor AIDS Foundation, which will be screening its latest public service announcement. Those in attendance will include Noah Galvin from ABC's "The Real O'Neals," who will lead the countdown to light the tree followed by a performance by Misty Violet.
On Thursday beginning at 12:01 a.m., the City of West Hollywood will continue its annual tradition of broadcasting AIDSWatch on WeHoTV. AIDSWatch is a 24-hour electronic art piece and memorial that takes place each year on World AIDS Day. It presents one name, one memory, one life at a time, appearing on a black screen in stark white letters. The AIDSWatch roster consists of approximately 25,000 names individually shown for about 3.5 seconds, the length it takes to take one breath. Residents and community members who have lost family or friends to AIDS are encouraged to include them in AIDSWatch — names may be added at www.aidswatch.org. WeHoTV is available to Spectrum (formerly Time Warner Cable) customers within the City of West Hollywood on channel 10. AT&T U-verse customers across Southern California can access WeHoTV on channel 99. Viewers at home can tune-in to WeHoTV online.
Also on Thursday, from 4 to 6 p.m., the city will host a free public viewing of AIDSWatch at the City Council Chambers at 625 N. San Vicente Blvd. AIDSWatch also will be projected on the north-facing exterior wall of the West Hollywood Library. The outdoor projection will begin today at 4 p.m. and it will be visible to participants of the World AIDS Day Candlelight March as they proceed down San Vicente Boulevard. The projection will continue through Friday at 9 a.m.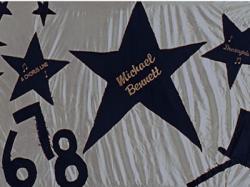 At 7:15 p.m. on Thursday the city and the Library Foundation of Los Angeles ALOUD series will
co-sponsor a discussion with David France, creator of the Oscar-nominated documentary "How to Survive a Plague." France will be joined by Dr. Mark H. Katz and Tony Valenzuela to discuss the new book based on the film. The event will take place in the Mark Taper Auditorium at the Los Angeles Central Library, located at 630 West 5th St., Los Angeles. Attendees can RSVP online.
A panel of the NAMES Project AIDS Memorial Quilt is now on display at West Hollywood City Hall, at 8300 Santa Monica Blvd. at Sweetzer through Thursday. The Quilt, conceived in 1985 by activist Cleve Jones, is a memorial to and celebration of the lives of people lost to HIV/AIDS. First displayed on the National Mall in Washington D.C. on October 11, 1987, the quilt has since grown from 1,920 panels to more than 48,000, and has not been displayed in its entirety since October 1996.