Below is the weekly crime report from the West Hollywood Sheriff's Station that calls out incidents in WeHo from Nov. 28 to Dec. 4. The times are indicated in as Military Time, a concise form in which midnight is indicated as 0000 and noon as 1200. The list also includes the case number.
Nov. 28
Strong Arm Robbery (Suspect Arrested). 1200 block La Brea Avenue @ 12:30 a.m. A man was approached by two men while standing near the entrance to the business. The two men demanded the victim's backpack. The victim refused and was punched several times in the face and his backpack was taken. One of the suspects was located and arrested by responding deputies. #07117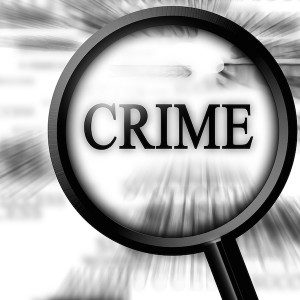 Vehicle Burglary. 8700 block Sunset Boulevard between 6 and 7:15 p.m. The rear passenger's side window was smashed and a backpack, laptop, and passport were taken from the rear seat. Loss $2,400. #07128
Nov. 29
Grand Theft/ 900 block North Kings Road between 3:30 and 6:00 p.m. Two bicycles were taken from a vehicle bike rack. Loss $2,700. #07149
Nov. 30
Grand Theft. 1200 block Harper Avenue between @ 7 p.m. and 9:30 a.m. The lock was cut and a bicycle was taken from the parking garage. Loss $1,300. #07169
Dec. 1
Grand Theft. 1200 block La Brea Avenue between 8 and 10:30 a.m. A diamond ring and $1,000 in cash was taken from a bedroom dresser.. Loss $31,000. #07181
Dec. 2
Nothing significant to report.
Dec. 3
Grand Theft. 8400 block Sunset Boulevard. @ 2:45 am. A women removed a Rolex watch from a room after being invited inside by the victim. Loss $10,000 #07201
Dec. 4
Nothing significant to report.