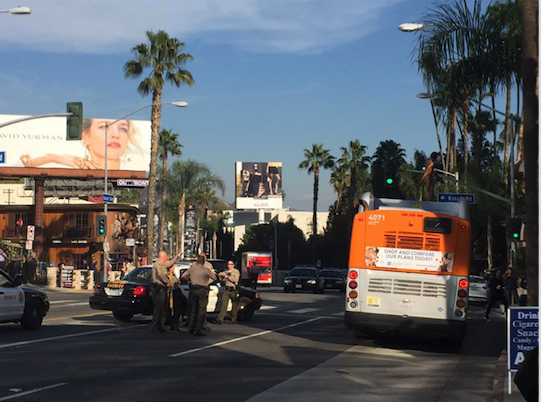 A naked man climbed on top of a bus today in West Hollywood and was taken into custody after about 40 minutes.
Deputies were called about 1:45 p.m. to the 8300 block of Sunset Boulevard to investigate a report of a naked man walking down the street, and by the time they arrived the naked man was atop a bus, according to Sgt. Enrique Mandujan of the West Hollywood Sheriff's Station.
Deputies and firefighters managed to talk the man into surrendering about 40 minutes, Mandujan said.
The man likely would be brought to a hospital for a psychological investigation, the sergeant said.