Below is the weekly crime report from the West Hollywood Sheriff's Station that calls out incidents in WeHo from Dec. 5 to Dec. 11. The times are indicated in Military Time, a concise form in which midnight is indicated as 0000 and noon as 1200. The list also includes the case number.
Dec. 5.
Grand Theft. 1000 block North Sweetzer Avenue between 12:01 a.m. and 7:30 p.m. A laptop computer and iPad were taken from the residence. Loss $2,100. #07253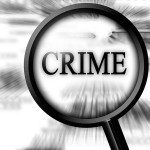 Dec. 6
Vehicle Burglary. 1200 block Gardner Street between 4 p.m. and 10 a.m. A cell phone and wallet were taken from the center console and a briefcase was removed from the back seat. No sign of forced entry. Loss $430. #07317
Other Burglary. 8600 block Santa Monica Boulevard between 8:30 p.m. and 6:29 a.m. An unlocked rear door was used to gain entry and shampoo and body wash were taken from the display area. Loss $165. #07269
Dec. 7
Nothing significant to report.
Dec. 8
Nothing significant to report.
Dec. 9
Grand Theft. 1200 block La Brea Avenue at 8:48 p.m. A wallet, clothing and glasses were taken from the center console of the unlocked vehicle. Loss $1,600. #07316
Dec. 10
Armed Robbery. 600 block La Peer Drive at 1:48 a.m. The victim was walking north on the sidewalk when a man stopped his vehicle in the street, exited the driver's side door and approached the victim armed with a handgun and demanded her phone. The victim complied and the suspect returned to the vehicle and fled the area. Loss $900. #07313
Dec. 11
Other Burglary. 800 block Huntley Avenue at 10:25 p.m. Force was used on the front door to gain entry and several display cases were smashed. An undetermined amount of jewelry was taken. Loss $5,000. #07338