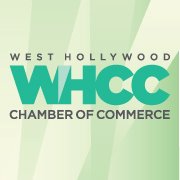 The West Hollywood Chamber of Commerce has announced new members of its board of directors.
They include John Adler of Phyllis Morris Originals, Johnnie Perkins of Athens Services, and Jeffrey S. Horton Thomas of the Thomas Employment Law firm.
Alexander Bazley of the West Hollywood Gateway was named chief financial officer and Fred Anawalt of Anawalt Lumber the board's secretary. Tom Kiely, the new head of Visit West Hollywood, will represent that organization, which has a permanent seat on the board. Keith Kaplan, a real estate agent, will remain chair of the board, which has 24 members.
The Chamber of Commerce is a non-profit organization that advocates on behalf of local businesses and operates a political action committee that endorses candidates in West Hollywood City Council elections.