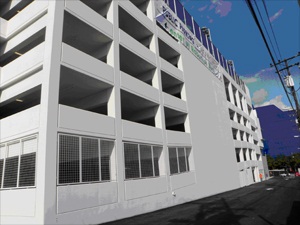 A young woman fell to her death last night from the fourth floor of the parking structure at West Hollywood Park.
Sgt. Shawn Cohen of the West Hollywood Sheriff's Station said a group of women were out partying on Saturday night and returned to their cars around 3 a.m. at the parking structure behind the building at 625 N. San Vicente Blvd. that houses the City Council chamber.
One of the women began dancing and swinging from the rails on the fourth floor of garage. She then lost her grip. Cohen said the woman, aged 30, fell to her death.
The victim's family has been notified of her death but her name cannot be released until the coroner's office completes its investigation.