Below is the weekly crime report from the West Hollywood Sheriff's Station that calls out incidents in WeHo from Dec. 12 to Dec. 18. The times are indicated in Military Time, a concise form in which midnight is indicated as 0000 and noon as 1200. The list also includes the case number.
Dec. 12
Residential Burglary – Attempt. 7200 block Fountain Avenue (Attempt) between 12:30 a.m. and midnight p.m. The suspect removed two pieces of glass from a louvered window and cut the window screen but did not make entry. Loss $30. #07360
Vehicle Burglary. 1200 block Laurel Avenue
between 9 p.m. and 2 p.m. Two credit cards and four gift cards were taken from the center console. No sign of forced entry. Loss $700. #07375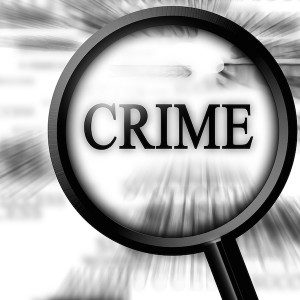 Dec. 13
Nothing significant to report.
Dec. 14
Aggravated Assault – Other Weapon (Suspect Arrested). 7900 block Santa Monica Boulevard. @ 9:54 pm. A homeless man became upset for unknown reasons and spit in the face of an employee and threw a handful of metal knifes, which hit the victim on the leg. Deputies responded and arrested the man. #07400
Dec. 15
Nothing significant to report.
Dec. 16
Grand Theft. 600 block Robertson Boulevard between 1 and 2 a.m. A cell phone was taken from a purse that was sitting on the bar. Loss $1,075. #07426
Dec. 17
Nothing significant to report.
Dec. 18
Vehicle Burglary. 1100 block Olive Drive between 1 a.m. and 11:45 am. A purse, Bluetooth speakers, and a Fast Track toll pass were taken from the side door compartment. No sign of forced entry. Loss $1,320. #07477
Vehicle Burglary. 1100 block La Cienega Boulevard between 3 and 10:00 p.m. The passenger's side window was smashed and two jackets and two pairs of sunglasses were removed. Loss $525. #07483
Vehicle Burglary. 1100 block La Cienega Boulevard between 2:15 a.m. and 10:30 p.m. The rear window and the rear passenger's side window were smashed and a duffle bag, backpack, clothing, and shoes were taken from the rear cargo area. Loss $1,300. #07484