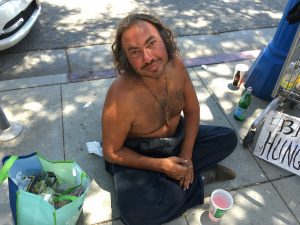 Some of that money you put into parking meters this holiday season will go to help the homeless in West Hollywood.
Ten percent of parking meter revenue collected from Dec. 26 through Dec. 31 will be given to social services agencies that provide support to homeless people in West Hollywood. Those agencies include Ascencia, Step Up on Second and the LA LGBT Center's Youth Center on Highland Avenue. The city is asking that the money be used to purchase supplies such as sleeping bags, socks, food, water and hygiene kits.
The "WeHo Gives Back" campaign was proposed by Mayor Lauren Meister and endorsed by the City Council earlier this month. The city's parking services division estimates it will generate $9,400 in donations for homeless services.