In a recent op-ed published on WEHOville, Larry Block argued that there are only three possibly worthy candidates in the March 7, 2017 city council race — those who currently or have previously served on the council, and that John Heilman is the only sure one.
I respect Larry Block's view, yet I do not subscribe to his suggestion that John Heilman, to whom we do owe debt for his 32 years of civil service, is the only candidate worth supporting in this election. Nor do I agree with Block that it is a prerequisite for good leadership that council candidates have previous city council experience.
I am running for a seat on the West Hollywood City Council. I have lived in the same home in the Tri-West neighborhood for 19 years and in WeHo for nearly 25 years. I am an entrepreneur and owned a small business for 10 years. I have been in leadership positions. The important social programs that Heilman and Councilmember John Duran initiated and have continued to foster will not be diminished with me, and I will continue their service to the residents of West Hollywood.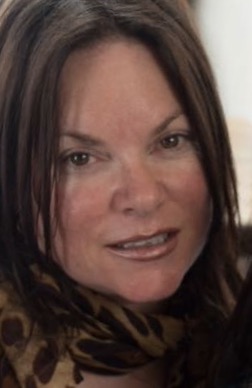 Development is the hot button in West Hollywood because it has resulted in the eviction of many apartment renters and small businesses from our once quaint, close-knit hamlet and sent market rents through the roof. I have seen the destruction of a once-unique strip of Melrose Avenue where, under the leadership of Heilman, Duran and former Councilmember Abbe Land, developers were allowed to take more, exceeding variances and required setbacks.
The size and lack of compatibility of projects has been egregious. Residents are right to be upset and concerned in many cases and to question how we got to where we are today, with development coming before traffic solutions and turning our main drags into snail trails.
I am strongly against incompatible development in residential and commercial areas, which impedes the quality of life and our quiet environment and paves over what makes this city unique.
We are getting crushed in Tri-West, my neighborhood. I have the same concerns as the rest of you. I am affected like you. I love this city as much as you do and see the changes that are turning it into East Beverly Hills on a multitude of levels, from high rents across the board to only high earners being able to live here and only chain store and franchises being able to open businesses here.
There are many residents who are afraid their apartment building is going to fall into the hands of an investor who wants to tear it down and build something new, and that they will be evicted from their homes and the city they love. Mom and Pop small businesses and restaurants are squeezed by growing rents and are levied with fees by the city because they want something as simple as an outdoor terrace for the enjoyment of their customers . That's wrong — especially when the city spends $18 million on a robotic parking structure at City Hall, while people are getting thrown out of their homes to make way for condos and the homeless are sleeping on our sidewalks and in our parks.
Yes, development cannot be stopped. Growth through responsible development is necessary, creating the ability for West Hollywood to be a thriving and progressive city. Responsible development is happening with certain visionary developers. But over-development and outright greedy development must be tempered.
We need to manage growth and the size of proposed projects in order to reduce impact. Measures to limit height, variances and setbacks are in order. After the project has been passed by planning or the council, developers should not be permitted to re-design behind closed doors, changing the scope of the project. This happened next door to my property. The proposed two-story, fifteen unit building became a three-story monolith, squeezing in one more condo. Transparency while constructing should be demanded, not allowing builders to change the size of their project, when no one is looking anymore — a tactic builders have used for years.
Building relationships, making compromises and finding common ground are the places to start with developers and the council members themselves. Collaboration is paramount in building a unified vision of the city. Fighting the battles that can be won, that's where we must focus.
And we need to realize that more dense development will not solve traffic congestion. We are not downtown Los Angeles, and Los Angeles County was not sprawled to absorb density. Traffic congestion is a vast problem everywhere, getting worse, with WeHo being a corridor between the east side and west side of Greater Los Angeles, with no where else to go and motorists spilling onto our residential streets trying to get through.
Since there is development inside and outside our city limits, the city manger and city council MUST do all in their power to stagger this city's development, protect affordable housing for the average worker and repurpose any structures for low-income housing or housing in general. That will help stall the urbanization that contributes to gridlock as well as rising market rents. Affordable single-room occupancy buildings and micro dwellings must be explored as well for millennials and those who wish to scale down and lessen their global footprint and who have forfeited cars for ride share.
We cannot undo much of the development that has been done. But we certainly can unseat incumbents who have not voted on the right side of many of these projects, and who can't say "no."
I understand the incumbents have tons of money and name recognition and it will be difficult for a new candidate to win a seat. However, it is time for change and a fresh perspective to take charge and solve challenges faced by residents and small business owners. West Hollywood should not be treated solely as a resource for outside investors to profit from.
I am running for city council because I acknowledge that our community is founded on community. And once we have lost that, we're just another city in L.A. County — but one with an $18 million robot parking cars at City Hall, while residents drive around their blocks, looking for a space.
Amanda Goodwin is a candidate in the March 7, 2017, election for West Hollywood City Council.