About a third of West Hollywood's immigrants come from countries that were part of the Soviet Union. The remaining two-thirds come from many different countries, including Mexico, Canada and the United Kingdom. That is according to a new report by WeHo by the Numbers based on data from the U.S. Census Bureau's American Community Survey, covering the years 2011 through 2015. One in four West Hollywood residents is an immigrant.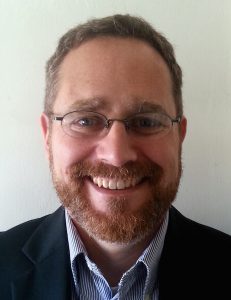 The number of residents who come from former Soviet republics has been shrinking over time. An estimated 3,200 of the city's 9,200 immigrants come from these nine countries: Ukraine, Russia, Moldova, Belarus, Uzbekistan, Latvia, Lithuania, Armenia, and Kazakhstan. The biggest group comes from Ukraine — estimated at almost 1,600 — followed by Russia, with close to 1,100.
There may be West Hollywood residents from the other six former Soviet republics, but the Census Bureau did not estimate the number.
The remaining 6,000 immigrant residents come from many different countries. Excluding the former Soviet republics, the top 10 are Mexico (about 600 residents), Canada (over 400 residents), the United Kingdom (roughly 400 residents), Iran, France, Israel, Italy, the Philippines, Argentina and China.
The report compared the top five immigrant countries in West Hollywood to the top five in nearby cities. West Hollywood's top five are Ukraine, Russia, Mexico, Canada and the United Kingdom.
Mexico has a top-five spot in West Hollywood and all of the nearby cities. Beyond that, West Hollywood's list differs. Ukraine and Russia sit at the top of West Hollywood's list but are not on any of the others. Canada and the United Kingdom round out West Hollywood's list but Santa Monica is the only other nearby city in which they make the top five.
To find out more, see the full report, Where are West Hollywood's immigrants from?