The West Hollywood Chamber of Commerce and the L.A. League of Women Voters are sponsoring a forum among candidates for the March 7 WeHo City Council election.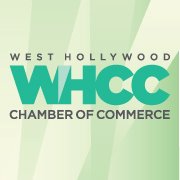 The forum will take place from 6 to 8 p.m. on Jan. 18 at the City Council Chambers at 625 N. San Vicente Boulevard. It will be moderated by Robert Kovacik of NBC4 Southern California. All 10 candidates have been invited to participate.
The forum is open to the public. It can be viewed on the city's WeHoTV cable and web channels. WeHoTV is available to Spectrum (formerly Time Warner Cable) customers within West Hollywood on channel 10. AT&T U-verse customers across Southern California can access WeHoTV on channel 99. The forum will also be available for live streaming and on-demand replay on the city's website and on WeHoTV's YouTube channel.
To ensure an impartial forum, the chamber will reach out to a geographically diverse cross-section of resident associations and neighborhood watch groups to solicit questions and/or topics important to the West Hollywood community to ensure that the concerns of residents throughout the city are addressed, as well as the business community.
The public is encouraged to attend the forum or watch from home. Each candidate will have time for opening and closing statements. After the initial question/answer period, there is a public question period where attendees can ask specific questions. Questions will be solicited via Twitter (#wehoforum) as well as by completing and submitting a card on site.