If you are like me, in the last several years you have driven around Los Angeles and noticed these single-lot buildings being bought up and torn down, and these tall, eyesore boxes going up to replace them. They are blanketing L.A. with no real architectural design, nothing that speaks high-end originality or has a "wow factor."
I realize that there is a need for housing. But I also realize that many of the developers who are quickly building these cheap and ugly buildings are not taking into consideration the look and integrity of the neighborhoods. They are not considering the effect those buildings will have on their neighborhoods 20 to 50 years from now.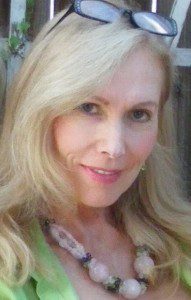 I am an Eastside activist who has been living on the Eastside of West Hollywood for 26 years. I have seen the 1920 and 1930's classic Craftsman and Mediterranean-style homes being knocked down and replaced by a hodgepodge, a mish mosh, of cheap-looking, cookie-cutter condos where there has been no original thought put into the design.
The Eastside of West Hollywood deserves better! We want bold, top-notch, high-end esthetics — phenomenal designs. Buildings for example, with marble, glass and metal art that get people talking and give them a sense of pride about where they live. We also want the builders to take pride in what they create with designs that are appealing to the eye and become the talk of the city. We have to live with their designs long after the architects and developers have left for the next project.
Perhaps if the City of West Hollywood required that each building carried a very visible permanent plaque with the names of its designers, architects and builders, they would put more thought into what they are leaving behind.
The City of West Hollywood has some control over the design of new buildings and has employed a revolving door of urban designers. But they do not live in West Hollywood, and each has had his or her own way of "seeing" the Eastside. As outsiders with no real investment in the neighborhood, none has a real incentive to put that extra mile of "vision" into what they approve.
I propose instead that the city form a design review team or committee that would work with the neighborhood to create an overall identity for the Eastside. It would look at what other cities are doing to develop their identities and develop a five- to ten-year plan. What it comes up with surely would be more agreeable than what's going on now, a visionless, discombobulating array of buildings with no connecting theme.
We have very talented people that have lived on the Eastside for a longtime who would love to participate in a new vision for the neighborhood. For example, there is Carlos Florez, an architect who sits on the Eastside Working group. I urge the City of West Hollywood to look into hiring and appointing people like him who actually LIVE in West Hollywood. If a person lives and works in WeHo, he or she brings to the table a completely different vision. A new urban designer and possibly two new planning commissioners are likely to be appointed soon, which may mean changes in the planning commission's design review committee. That means now is a wonderful opportunity to change the discombobulating direction!
I would be remiss if I didn't also address the issue of public safety. In the last year the city and the Sheriff Department have done a good job at listening and responding to our needs on the Eastside. Public safety here is an ongoing, exhausting issue that requires a tremendous amount of attention to get results. Unfortunately, Tod Hallman, my fellow activist and Neighborhood Watch captain, and I have focused all of our attention on the public safety issue, meaning eyesore projects have slipped through the cracks without much say or attention.
With an election just a few months away, I am dedicating myself to visit with my neighbors to make the "Eastside identity" the top issue for our vote. I refuse to allow any more of these lousy eyesores to slip through the cracks, only to hear the complaints of the neighbors after the approvals of those eyesore projects are made. I want to see solutions to the problem I am laying out in this article to prevent the Eastside of West Hollywood from looking like the rest of Los Angeles. My vote in this election will ride solely on the Eastside Identity.
Roxanne McBryde is a Neighborhood Watch captain and a long-time resident of West Hollywood's Eastside.