Below is the weekly crime report from the West Hollywood Sheriff's Station that calls out incidents in WeHo from Jan. 9 to Jan. 15. The times are indicated in Military Time, a concise form in which midnight is indicated as 0000 and noon as 1200. The list also includes the case number.
Jan. 9
Grand Theft. 8400 block Melrose Avenue
between 2:20 and 2:25 p.m. A women placed six bottles of perfume, two swimsuits, and two T-shirts into her purse and ran from the store without payment. Loss $1,600. #00160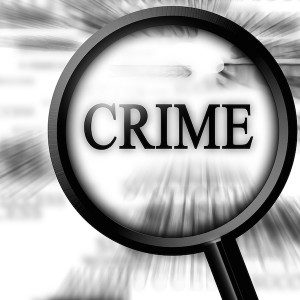 Vehicle Burglary. 1200 block Laurel Avenue between 1 a.m. and 6:30 a.m. The front driver's side window was smashed and a wallet was taken from the side storage area. Loss $720. #00162
Vehicle Burglary. 8600 block Holloway Drive @ 8:45 pm. A man pried the front driver's side door open but ran away after being approached by a security guard. Loss $300 (door). #00166
Jan. 10
Aggravated Assault – Other Weapon (Suspect Arrested). 8800 block Santa Monica Boulevard
@ 2:45 a.m. The victim was leaving the location when another man challenged him to a fight. The victim tried to walk away but the suspect picked up a metal pole from the ground and swung it at the victim several times. Responding deputies located and arrested the suspect. #0017128
Grand Theft (Suspect Arrested). 1200 block La Brea Avenue @ 11:00 p.m. A man removed a purse from a shopping cart and ran from the store. Two witnesses chased after the suspect and detained him until deputies arrived. The suspect was arrested. #00182
Other Burglary. 9000 block Cynthia Street between 10 p.m. and 6 a.m. The locks were cut and two bicycles were taken from an unsecured storage tent in the subterranean parking garage. Loss $2,000. #00190
Vehicle Burglary. 8400 block Sunset Boulevard between 10:47 and 11:20 p.m. The front passenger's side window was smashed and a backpack containing a laptop computer was taken from the front seat. Loss $2,330. #00186
Vehicle Burglary. 7500 block Hampton Avenue between 2:56 and 3:16 a.m. A computer bag was taken from the rear seat. No sign of forced entry.
Loss $50. #00195
Jan. 11
Grand Theft. 8500 block Santa Monica Boulevard @ 2 a.m. Two women removed $5,000 in cash from a room safe after being invited to the room by the victim. #00208
Jan. 12
Other Burglary. 8200 block Santa Monica Boulevard between 2:05 and 2:25 a.m. The rear door was pried open and an envelope filled with credit card receipts was taken from the office area. Unknown loss. #00199
Other Burglary. 700 block Westmount Drive between 9 a.m and 4:45 p.m. The lock was cut and a bicycle was taken from the subterranean parking garage. Loss $1,600. #00212
Jan. 13
Vehicle Burglary. 1200 block Orange Grove Avenue between 6 and 9 p.m. The interior of the vehicle was ransacked. No sign of forced entry. No loss. #00228
Vehicle Burglary. 1300 block Fairfax Avenue between Jan. 13 and Jan. 15. The screen on the vehicle's camper shell was broken to allow access and two rifle cases and one assault rifle were taken from the truck bed. Loss $3,100. #00262
Jan. 14
Nothing significant to report.
Jan. 15
Other Burglary 8500 block Santa Monica Boulevard between 10:30 p.m. and 11 a.m. Force was used on the front door to gain entry and a computer monitor and several bottles of alcohol were taken. Loss $1,700. #00266
Vehicle Burglary. 1200 block Hayworth Avenue between 12:30 and 7:56 a.m. The suspect smashed the front passenger's side window and removed $5 from the center console. Loss $305. #00257