Earlier this month WEHOville asked West Hollywood residents what issues they wanted candidates in the March 7 City Council election to address. We received hundreds of responses and boiled them down to 11 key issues. We have asked each of the ten candidates in the election to offer his or her positions on these issues. On each Monday over the next few weeks we will publish one or two of the questions and the candidates' responses.
6) Some residents are concerned that the WeHo City Council has made its meetings difficult to attend and participate in. For example, since August, the council has reduced its twice-monthly public meetings to once a month, which results in a much longer agenda for each meeting. Also, council members continue old practices such as calling out the names of members of military from across the country who have died, "adjourning" their meetings in honor of celebrities with no local connections, calling out list of events already published on the city's website and recalling all events and meetings they have attended in the past month.
As a result, residents who want to speak during the public comment period are sometimes allowed no more than one minute instead of two. And sometimes important issues aren't considered until very late at night or during the early morning hours, long after working residents have had to go home.
Do you consider this an issue? And if so, what would you do if elected to make it easier for residents to attend and participate in public council meetings?
CYNTHIA BLATT
This is an extremely important question because the city typically does not provide for substantive public comment and this is not a new issue. It has become much more serious, however, since the illegal dissolution of the deputies union bargaining unit and the summary dismissal of the deputies who staffed their council members and helped control the size of the agendas.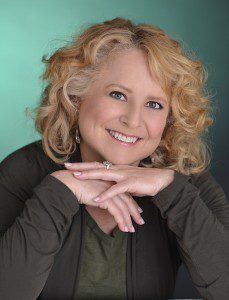 The "consent calendar" consists of items that are supposed to be routine and repetitive such as paying the city's recurring bills. But our consent calendars routinely consist of issues costing the city millions of dollars and should be subject to closer public scrutiny. The city council agenda this week contains 49 items on its consent calendar alone and after all the adjournments and announcements and presentations, by the time the public comment period starts it could already be after 8p.m. And all this before what is deemed to be the substantive items are brought before the public. In the meantime the public gets at MOST two minutes to comment on all 49 consent items. This process actually prevents the public from having any kind of substantive input to items that can be costing us, the West Hollywood taxpayers, substantial amounts of money in increased taxes, fees and debt.
I am pleased to note that the importance of this issue has not been lost on our current mayor, Lauren Meister, who has repeatedly been the lone voice on issues that benefit the citizens of West Hollywood. Mayor Meister has placed an item on the Monday, Jan. 23, council agenda to address these issues; it is Agenda Item 5.E. which under the current rules could end up being heard as late as 10 or 11 o'clock at night or even later.
Safeguarding the public's right to be heard is vital to ensuring that our city acts in accordance with the wants and needs of our residents. As a result, I fully support Mayor Meister's Agenda Item 5E, which includes the following initiatives: no more than 26 staff-initiated items on the consent calendar, if there are speakers on any items of new business, unfinished business or legislative business they will not be placed on the consent calendar, adjournment motions will be moved to the end of the council meeting agenda just prior to adjournment, the city clerk will make all announcements of upcoming events before the city council meeting starts, the initial public comment period will be extended to 30 minutes instead of 20 minutes, and the public will be allowed to speak at both public comment periods if they wish, Presentations will be limited to one per city council meeting.
JOHN DURAN
The mayor is responsible for the orderly flow of the meeting. I have served as mayor a few times, and I know how difficult it can be to accommodate everyone who wishes to participate. I did initiate the practice of adjourning in the names of the military members who sacrificed their lives during the Iraq war many years ago. However, I stopped doing that once the war ended.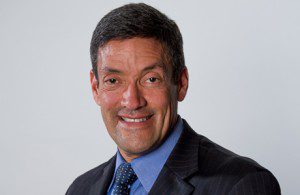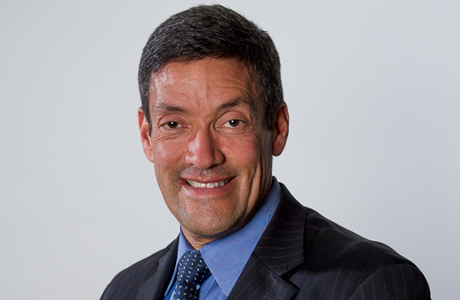 I try to limit my adjournment requests to members of the West Hollywood community. State law does require us to report on conferences that we have attended where public monies were used to pay for our travel. So it is necessary for us to describe where we went, what we did and what we learned.
My practice as mayor was to limit the first public comment period to just 20 minutes so that we could get on to the matters on the agenda that the public came to testify on. I believe that agendized items should take priority over general public comment.
We had an erratic schedule in the recent months because of conflicts with Jewish and winter holidays, but we should be back to our regular twice a month meeting schedule from this moment forward. I think it's important to the public to know that there are other ways to communicate with the council through email and telephone – not to mention boards and commissions where policy is also shaped.
And often more reflective thought and discussion can occur at an ad hoc task committees or a cup of coffee with a councilmember. There are multiple places where communication and democracy can occur besides a council meeting.
MICHAEL CAUTILLO
Currently, council meetings run up to six hours and start at 6 p.m. Most of us have careers, families, social lives, etc. that do not allow us to spend this much time in one evening devoted to any one thing, let alone an event that goes until midnight when we have other responsibilities during that same day and early the next morning. Meetings should run no more than four hours and be completed by 10 p.m. Additionally, I am concerned about the ability of everyone attending and working at these meetings to make sound, reasonable, vital decisions that impact all our lives at midnight.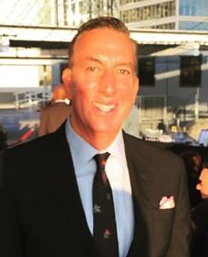 In the year 2017, where all of us rely on social media and online publications, it is a poor use of time to read public service announcements. It is certainly an inefficient use of the first hour of the meeting. I propose eliminating the reading of public service announcements at city council meetings entirely. We only need to refer interested listeners to the many resources that are available to the public to access this information so that we could begin the important work of the city right away and respect the time of all who attend the meetings.
Many of us attend a specific council meeting because we want to participate in the discussion of a certain agenda item. During the second hour of the meeting, the agenda items are often times rescheduled during the evening or postponed in their entirety to the next month. Some important items are not heard until 11 at night. This all makes it difficult or impossible, not to mention frustrating, for those attending who are planning to speak during the public comments. I also agree that we could eliminate any self-promoting conversation that occurs during these meetings in the interest of time. The citizens of West Hollywood are most concerned with the discussion of, and votes on, the important topics of the month.
Public speakers should be allowed more than the current single minute to share their thoughts. At least 90 seconds should be set aside for each person to contribute during public comments. The voice of the people is the single most important thing we should be hearing at these meetings and, yet, they are the very thing that is the most limited.
Finally, all of the above underscores the need to reinstate the deputy program for the city council. I believe this program operated successfully for the better part of three decades in this city. The deputies were responsible for the bulk of the administrative duties that currently take up the council members time and are the cause of the lengthy, seemingly ever-changing agendas. More importantly, deputies were able to research and inform our council members so that they were able to make the best, most-informed decisions possible.
NATE CLARK
I am in favor of consistent twice-monthly meetings and less time wasted at those meetings. I appreciate calling out a list of the City's upcoming events, as that is another opportunity to spread the message about West Hollywood's activities, especially for those without internet access. However, I believe that adjourning meetings in honor of celebrities or those without local connections is inappropriate. Meetings should begin promptly and adjourn as early as possible.
AMANDA GOODWIN
After only having 30 and 45 seconds to answer a question at the candidate forum, 60 to 90 seconds seems like a luxury.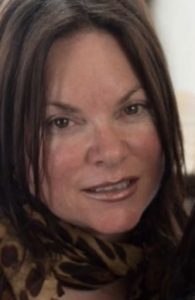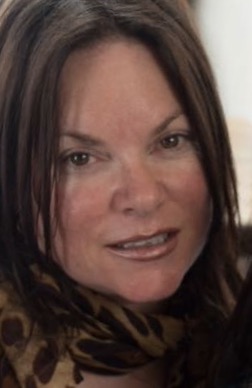 I myself am not aware, nor have I been negatively dissuaded believing this is not a conscious maneuver by the city council to deny residents participation in council meetings or to not wish to hear them voice their opinions or concerns. I know I always learn from the residents who speak, welcoming their perspectives, as I listen to each one at the podium.
I believe often the comment time is set based on how many people are speaking and the meeting agenda itself.
Often the agendas are dense and there are times when the agenda item is docked for another day. However, for those who truly wish to speak, I suggest they get there on the early side, if they are able to, and ALWAYS fill out a slip for public comment and not just speak on the particular agenda item they are attending for, if that is the case. This way one's voice is heard during public comment, at the top of the meeting. Also, preparing a statement may help get one's point made, should the time be on the shorter side.
In addition, writing to the mayor and city council and getting your opinion on record is important, especially, if you cannot attend the meeting.
Simply, ALL residents should be allowed to speak. I would demand this, and again, encourage this to be done at the top of the meeting, during public comments, should one really wish to get their voice on record. I think what should be considered and curbed and more succinc, are the council members themselves having a certain amount of time to speak on items. Perhaps, this would shorten long meetings and give residents more time to speak.
Lastly, calling out service men and women names should be honored as well as any person who has contributed in a meaningful way, whether a celebrity or citizen. Certainly, a minute and one half could be attributed to this portion of the monthly meetings.
JOHN HEILMAN
Our council meetings have been less frequent, but not more difficult to attend. Our meetings are usually scheduled the first and third Mondays of every month, and they are held at the same location they have been held at since we opened the Library and Council Chambers approximately five years ago.
We normally skip two meetings in the summer to accommodate vacation schedules. And we frequently skip one meeting in December due to the holiday season. This past year, we had a number of scheduling conflicts that caused us to cancel several additional meetings. One conflict was due to a Jewish holiday. The first Monday of 2017 was Jan. 2 which was celebrated as a holiday since New Year's Day fell on a Sunday. I expect our schedule to return to normal this year.
We need to make sure there is adequate time for public comment at our meetings. Anyone who has attended a city council meeting is aware that there is 20 minutes set aside at the beginning of the meeting for public comment as well as an opportunity to speak on other agenda items. There is an additional public comment period at the end of the meeting. In addition, members of the public can always communicate with council and express their views prior to a council meeting.
Recognizing people who died and adjourning in their memories usually takes less than a minute or two at the outset of our meeting. Informing members of the public of upcoming events is an important step in ensuring that the public is able to participate fully in all city activities. I try to limit my remarks at the beginning of the meeting to a few items so that we can quickly get to the business scheduled on the agenda.
Sometimes our meetings go later than we would like and this presents a challenge for residents, staff and the city council, but delaying decisions until a subsequent meeting also presents a challenge because some decisions are time sensitive. One approach for us to implement more frequently is to review the remaining items when our meetings run late and determine which ones are time sensitive and which ones can be postponed.
STEVE MARTIN
Public participation is the cornerstone of democracy. Perhaps unintentionally, our current city council, aided and abetted by city staff, has forgotten the role of the public in our municipal decision making. The cancellation of nearly a quarter of all of the council meetings calls into question the commitment of the council members to the conduct of the business of the people. For every meeting cancelled, public business is further delayed, and the council agendas made unduly lengthy and unwieldy.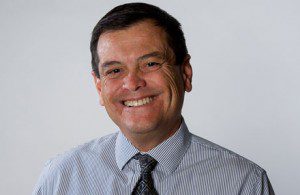 Mayor Meister had done a great job in limiting the endless parade of presentations at the beginning of each meeting so that the council can get down to business. The criticism she has received for trying to accommodate more public speakers by limiting the time during citizen's comments from two minutes to 90 seconds is totally unwarranted. We need to insure as much public access as possible, and folks can be effective in 90 seconds. If I am elected, I set an example by limiting my council members' comments to two minutes. (I know you will remind me of this promise if I get elected).
Agendas are way too long, and council members have demonstrated little sense of priorities as they load up the agenda, distracting the council from focusing on important policies. We have seen how key issues such as campaign reform and cross walk safety have been endlessly delayed due to agendas that are bloated with self promoting or half-baked items. Council members should do less talking and more listening. Council members should be limited to two consent calendar items a meeting as having up to 90 items on the consent calendar is absurd. I doubt if most council members have time to read the consent calendar. Just putting even the most innocuous item can waste a tremendous amount of staff time.
Council meetings should end by eleven o'clock and never go past midnight. In fact at 11 p.m. the meeting should end, and the remaining items go to the following agenda. It undermines public participation to expect people with jobs or kids to tend to at home to stay until midnight to be heard on items of importance. Good policy is not made at midnight. Ending meetings at 11 p.m. was standard policy during most of the time I was on city council, and we managed to run the meetings more effectively than we do today. Of course back then council members where not distracted by Grinder.
Historically the city manager exerted more control over the calendar, ensuring that items were not redundant and trying to consolidate items so that there would be some coherency in how the council approaches the city's business. The city council clearly can't control itself so we need the city manager to exercise more control over the agenda, even if a few council noses get bent out of joint. At the end of the day the council members need to remember that the council meetings are where we conduct public business not engage in endless self promotion.
JOEL QUARESIMO
Yes I consider this an issue. I believe that the public has every right to attend, and should participate at our city council meetings. I liked that council meets were twice a month. I also believe that council members should host office hours, which would allow residents to have more access to their elected officials, would allow them to have their specific issues addressed outside of a council meeting. I believe only residents of West Hollywood, and people with strong ties to our city should be receiving honors such as being announced at city council meetings. Honoring our local heros and celebrities would cut down on time being used, and would allow more participation from our citizens.
CARLA ROMO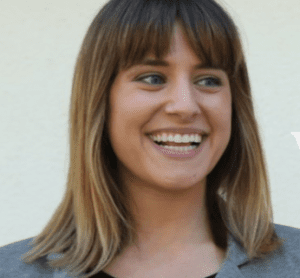 Dialogue between the council members and concerned residents is at the very core of the council's purpose. A structured agenda is required if the meeting is to cover as much ground as possible.
To best assure citizens that their concerns are understood, I would consider expanding the public comment portion of council meetings while eliminating time spent on extraneous processes on the agenda. While reviewing matters discussed by the council is important, if meetings spend more time in review than in present discussion, it is not time well spent.
REED STILLWELL
Yes, this is a huge issue and a major player in the disconnect between the council and their constituents. We need congruency. We need inclusivity. We need voices raised from all the circles that make up our population here, not just a cross-section of the already civic-minded and those with the most wealth to lose.
We all need to step into our part, where we fit into the big picture of democracy. We do all have a part and we do all fit. The problem, I believe, is that the system as it runs now wants the majority to think otherwise. It's easier to deal with the business at hand – the fewer hands there are involved. I think this system plays to disengagement and would like everyone to go back to sleep and let the "professionals" make the decisions.
Let's take apart the system and rebuild it together so it works for everybody. How would I rebuild? More than one meeting a month, for starters. More town halls for more open dialogue and more accountability. More "community think tanks" that encourage the thoughts and ideas of the community about how we can grow as a creative economy, as an environmentally aware neighborhood, as an ethically charged collective looking out for one another. I would hold weekly hours in local coffee shops, ensuring my availability, as well as growing my own personal connection to my neighbors and peers.
As for council meetings, I would suggest that the council members' personal agendas and accolades be scheduled for the end of the meeting, and kept to five minutes each. I would move the "old practices" and "adjournments" to the end of the meeting as well. I would have one person dedicated to reading announcements at the beginning of the meeting.
I would suggest bi-annual council meetings held just for presentations, and smaller, private meetings between elected officials, city staff, and council members to settle necessary questions for issues being voted on, as well as to settle any questions of performance or decision making that the council or officials may have, instead of putting it on display at council meetings and making the public bear witness to what eats up all their clock time to speak.
One minute is not enough, and does not make a constituent feel like you care about their issue or concern. One minute won't bring a community together. So, I highly suggest a restructuring of the agenda, prioritizing the people of the community until they are back in center focus and given ample time for expression. Any other agenda just points to one thing. The system depends on lack of engagement, and the Council is just fine with that. I am not fine.
On Jan. 30 City Council candidates will speak about development and its pros and cons. Last week candidates addressed questions about the impact of events in WeHo, the deputy system and special exceptions to developers.