Donald Trump's plan to strip cities of federal dollars if they shield undocumented immigrants got a push back today from West Hollywood Mayor Lauren Meister and L.A. County Sheriff Jim McDonnell.
Trump's press secretary, Sean Spicer, said today that Trump has signed an executive order directing the Secretary of Homeland Security to "defund" federal money directed at so-called "sanctuary cities." Those are cities like New York, Chicago, Los Angeles and West Hollywood that have declared they will not cooperate with federal efforts to identify undocumented immigrants so that they can be deported.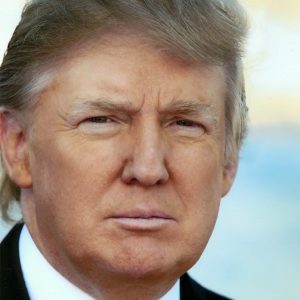 "In response to the outcome of the presidential election, an item was brought to council to 're-affirm the city's core values and direct staff to prepare responses to anticipated action by the new presidential administration'," Meister said in an email to WEHOville. "This item, which garnered unanimous support among council, re-affirms our city's policy as a sanctuary city and specifically gives direction to the Sheriff's Department to NOT provide assistance to federal agencies that are attempting to harass, arrest or deport undocumented workers or immigrants."
Sheriff McDonnell, whose department provides public safety services to West Hollywood, issued a statement supporting that.
"The executive order does not change the mission of the Los Angeles County Sheriff's Department," he said. "Our priority continues to be protecting our public. We accomplish this by gaining the trust of our communities and following the California Trust Act of 2014 and the Truth Act of 2016. Our department policy clearly states that our deputies do not ask for one's immigration status. Immigration enforcement remains a federal responsibility."
An analysis by Reuters claims that Trump's effort to strip cities of federal money for shielding undocumented immigrants could mean a loss of $2.27 billion for the nation's ten largest cities, which include Los Angeles. Mayors and city council of those cities have said they will not succumb to pressure from Trump.
Some of the cuts proposed by Trump would require the approval of Congress. And while Trump has the authority to cut some kinds of funding to the cities, cuts to other federal funding would have to be approved by Congress. Reuters also noted that federal money can be filtered through state governments or granted directly to social service organizations, leaving it unclear which city might benefit from the money.