Motor vehicle thefts increased more in 2016 than other types of crime in West Hollywood (on a percentage basis). Aggravated assaults declined the most. That is according to a new report by WeHo by the Numbers based on city data.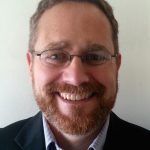 West Hollywood had about 1,870 reported violent and property crimes in 2016. In the last decade, the total averaged around 1,800. It was a bit lower from 2013 to 2015, but rose in 2016. (It was down again at the end of 2016, but one month of data is not enough to draw conclusions.) The total increased by 175 crimes or 10% between 2015 and 2016.
Violent crime and property crime went in different directions in 2016. Property crime grew 13%. Violent crime as a whole declined 3% in 2016 and almost 20% over the last five years. Over longer time horizons, both violent and property crime dropped dramatically. For example, even with the increase in 2016, the total was still down almost 60% from 30 years ago.
Four categories of crime increased in 2016 AND were above average by recent historical standards. The number of motor vehicle thefts ("grand theft auto") grew roughly 60% in 2016. That brought it back to the 2008 level. The number of rapes increased almost 50% to 28. The number of strong-arm robberies grew almost 30%, but the new level was not unusual compared to the prior 10 years. The rise in larceny/theft was much smaller but statistically significant.
Aggravated assault and arson fell in 2016. There were 45 fewer aggravated assaults in 2016 than 2015, a drop of over 25%.
The picture was mixed for armed robbery and burglary. The numbers went up in 2016, but they were still about 10% to 15% below the 10-year averages. The number of homicides was unchanged between 2015 and 2016.
To find out more, see the full report, Which crimes increased in West Hollywood in 2016?