The West Hollywood City Council, which spent six hours on the dais in the Council Chambers last Monday, will be back at it again on Saturday afternoon.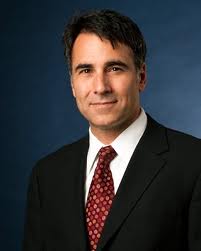 The council is meeting at 1 p.m. to provide City Manager Paul Arevalo with his annual evaluation. It's not clear from the council agenda whether this will be a meeting for council members to organize their thoughts and their agenda for Arevalo, followed by an actual evaluation of him, or whether he will hear directly from his employers on Saturday afternoon.
The evaluation discussion is closed to the public. But residents can make public comments to the council before they go behind the curtain.
If one had to guess, the only critiques might come from Councilmember John D'Amico and Mayor Lauren Meister, who have complained about the city's Community Development Department, whose director, Stephanie DeWolfe, reports to Arevalo. D'Amico and Meister are the biggest development opponents on the council, and the Community Development Department staff are the ones who vet development proposals, sending some to the planning commission and city council if there are special developer requests involved.
Arevalo started working for the city in 1990 as the director of finance, then was named city manager in 2000. He has overseen the city's movement into a strong financial position, with AAA bond ratings and $100 million in reserves.