Below is the weekly crime report from the West Hollywood Sheriff's Station that calls out incidents in WeHo from Jan. 23 to Jan. 29. The times are indicated in Military Time, a concise form in which midnight is indicated as 0000 and noon as 1200. The list also includes the case number.
Jan. 23
Aggravated Assault – Knife (Suspect Arrested). 8700 block Sunset Boulevard @ 10:27 pm. Two men were committing a vehicle burglary when the owner of the vehicle returned and confronted them. One of the suspects produced a knife and threatened the victim. Deputies responded, located and arrested both suspects. #00422
Grand Theft. 1100 block Larrabee Street between Jan. 23 and 28. A watch, sunglasses, linens, and towels were taken from the kitchen and bedroom. Loss $41,000. #00506
Other Burglary. 8200 block Santa Monica Boulevard between 9 p.m. and 8 a.m. Force was used on the rear door to gain entry and two computers were taken from the office area. Loss $1,500. #00428
Strong Arm Robbery. 300 block Doheny Drive @ 7:40 a.m. A man was stealing mail from the apartment complex mailbox when he was confronted by a resident. A short struggle ensued and the suspect ran to a nearby vehicle and drove away. Loss U.S Mail. #00396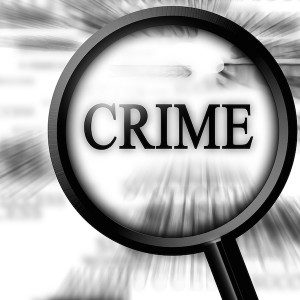 Jan. 24
Armed Robbery (Attempt). 900 block San Vicente Boulevard @ 9:55 p.m. A woman was walking on the sidewalk when a man approached her from behind armed with a handgun and demanded her property. The victim ran from the location. No loss. #00442
Jan. 25
Grand Theft. 700 block Huntley Drive @ 5:57 p.m. Two UPS packages were taken from the front door of the victim's residence. Loss $1,000. #00472
Strong Arm Robbery. 800 block West Knoll Drive @ 8:30 a.m. A woman was getting into her car when a man pulled her purse from her shoulder and demanded property. The suspect pulled a gold necklace from the victim's neck and fled the area on foot. Loss $6,200. #00468
Jan. 26
Nothing significant to report.
Jan. 27
Aggravated Assault – Other Weapon. 7900 block Santa Monica Boulevard @ 2 a.m. A man was hit in the face with a glass bottle thrown by another man during an argument inside the club. #00480
Vehicle Burglary. 1000 block North Palm Avenue between 8 p.m. and 9 a.m. The rear hatchback window was smashed and a key and garage remote were removed from the center console. Loss $1,000. #00498
Jan. 28
Vehicle Burglary. 1200 block Harper Avenue between midnight and 9 a.m. The rear driver's side window was smashed and a computer bag was removed from the back seat. There was nothing in the computer bag and it was left outside the vehicle. Loss $200. #00499
Vehicle Burglary. 8400 block Santa Monica Boulevard between 9:30 and 9:47 p.m. The rear driver's side window was smashed, and a backpack containing credit cards and a passport was taken from the back seat. Loss $1,700. #00510
Vehicle Burglary. 500 block La Cienega Boulevard between 8 and 10:30 p.m. The rear passenger's side window was smashed and a tote bag and laptop computer were taken from the back seat. Loss $3,000. #00512
Jan. 29
Aggravated Assault – Other Weapon
1000 block Sweetzer Avenue @ 4:37 p.m. A man was hit several times in the head and back with a baseball bat by another man after being confronted at his front door. #00529
Vehicle Burglary. 1200 block Harper Avenue between 8 p.m. and 8 a.m. A phone charger was taken from the glovebox. No sign of forced entry. Loss $20. #00547