EDITOR'S NOTE: The organizers of the anti-Trump demonstration at the Matthew Shepard Memorial have moved the start time from 5 p.m. to 6 p.m. today, Feb. 2.
Residents of West Hollywood who are unhappy with Donald Trump's first two weeks in office will have an opportunity on
Thursday to express their dismay.
Robert Gamboa and Duke Mason, members of the city's Lesbian and Gay Advisory Board, are organizing a demonstration at 6 p.m. at the Matthew Shepard Memorial on the northwest side of the intersection of Crescent Heights Boulevard and Santa Monica Boulevard.
Gamboa said all five West Hollywood City Council members have expressed interest in the event and he is discussing collaboration with the L.A. LGBT Center.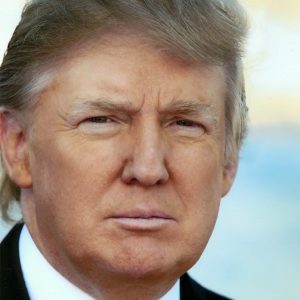 Major demonstrations against Trump have occurred already in Los Angeles and across the world. The Woman's March on Jan. 21 in downtown Los Angeles attracted hundreds of thousands of participants including WeHo Mayor Lauren Meister and Councilmember Lindsey Horvath.
On Saturday and Sunday, thousands gathered at Los Angeles International Airport to protest an order by Trump to suspend the arrivals of refugees and that banned entry to the U.S. from seven Muslim-majority countries for 90 days. Those countries are Iran, Iraq, Libya, Somalia, Sudan, Syria and Yemen. The order indefinitely blocks Syrian refugees, who are fleeing a war that has killed hundreds of thousands of people.
Members of the LGBT community, which makes up roughly 40% of West Hollywood's population, are concerned about rumors that Trump may act to rollback their rights. His vice president, Mike Pence, as governor of Indiana signed a controversial law that permitted businesses to discriminate against LGBT customers based on their religious beliefs. As a member of congress he has opposed same-sex marriage, laws intended to protect LGBT people from employment discrimination and allowing gay people to serve openly in the military.
Trump however, stated today that he would keep in place policies that protect LGBT people working for federal contractors against job discrimination. In a 2015 interview he also said the U.S. Supreme Court decision allowing same-sex marriage should be allowed to stand.