Like many people in the City of West Hollywood, I read the morning news each day, stunned by the headlines out of Washington D.C. I shake my head in disbelief when I hear the President talk about healthcare.
Here are my questions to the President and his party:
— Why wouldn't you want all Americans to have access to healthcare?
— Don't you want the best for the people you're representing?
— Don't you want children to be born healthy and seniors to be well enough to age in place?
— Don't you want to do not only "the right thing," but also what's most cost-efficient?
We've recently seen Congress take steps to roll back healthcare through its budget reconciliation process and one of the first executive actions taken by the President during his first days in office served to codify his intent to dismantle the Affordable Care Act (ACA).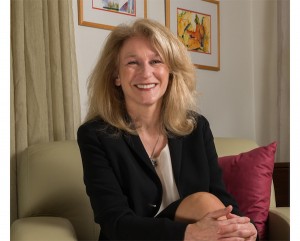 Yet, if you talk with public health experts, physicians, and civic leaders, a wide majority of them will tell you that we all win when everyone has access to healthcare. Preventive healthcare and regular checkups mean that our healthcare system curbs the costs of more expensive acute services in emergency rooms. When people do not have access to healthcare, they wait longer to access care, they end up sicker in ER settings, and all of us ultimately pay more down the line.
More than 20 million Americans have obtained heath care coverage since the Affordable Care Act (ACA) was implemented. A 2016 Gallup-Heathway survey shows that the number of uninsured Americans has dropped to just 11.4 million, and that more and more people continue to enroll.
The President and those who seek to repeal the ACA seem to be putting politics ahead of people's lives. If the ACA is repealed, it will have devastating consequences. Millions of people across the nation, and many people in our community, will be jeopardized.
As Mayor of the City of West Hollywood, I am to taking a stand on healthcare for everyone — for those who are now covered under the ACA, for those who still need to access medical care, and for the millions of people who will be hurt if the ACA were to be dismantled without a viable replacement.
If the ACA is not working for everyone, let's work together to reform the ACA — let's not throw the baby out with the bathwater. The ACA is providing medical coverage to millions of Americans and we all need to do our very best to strengthen it, not dismantle it.
Personal leadership demands bold action and standing for what we believe in. West Hollywood is a progressive city that never turns its back on people in-need. We should all stand up, raise our voices, and demand that our leaders treat healthcare as a right, not a privilege. We won't stand idly by as efforts are made to take coverage away from our neighbors and communities — we will demand that our leaders think before they act, and that they remember to protect the people they were elected to represent – the 99%.
West Hollywood Mayor Lauren Meister is joining more than 250 mayors across the nation on Feb. 22  for the Mayors' Day of Action on Healthcare to raise awareness about the importance of defending access to healthcare and the urgency of resisting efforts to dismantle the Affordable Care Act (ACA).