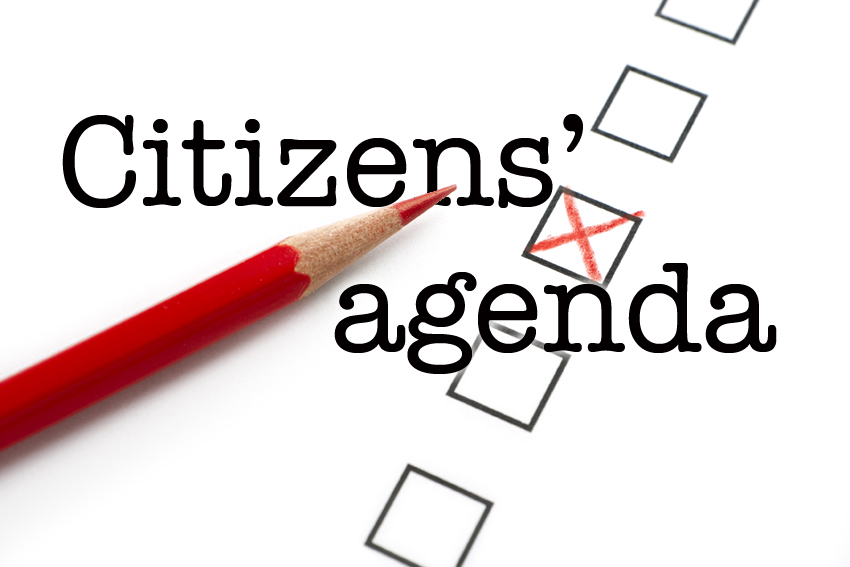 In January WEHOville asked West Hollywood residents what issues they wanted candidates in the March 7 City Council election to address. We received hundreds of responses and boiled them down to the key issues. We have asked each of the ten candidates in the election to offer his or her positions on these issues. Today we are publishing the final questions and the candidates' responses. Previous questions and responses can be found on WEHOville's Election 2017 page along with other news related to this election.
11) Parking, or the lack thereof, continues to be seen as a major problem in West Hollywood.
a) Can the city do more to address the difficulty residents have finding parking? And if so, what?
b) In Los Angeles, there has been a campaign to limit the amount of a parking ticket to $25, the reasoning being that tickets are supposed to dissuade people from breaking the law, not provide a source of revenue to the city. Would you support a similar limit in West Hollywood, which gets a significant portion of its revenue from parking tickets?
12) Traffic congestion is a major issue in Los Angeles, and especially in West Hollywood. Some argue that traffic congestion in WeHo is worsened by the construction of new housing here. Others say that the major reason for heavy traffic is that our major east/west arteries are used by commuters passing to and from other areas. And then there are those who note that the fact that most who work in West Hollywood live elsewhere, and those who live in West Hollywood work elsewhere, is a cause of rush hour congestion. Are any or all of these arguments valid? And what, if anything, can the city do to address them?
CYNTHIA BLATT
11 a) Where's there's a will, there's a way. So the answer is yes. To date, however, there has been no will on the part of our incumbents plus at least one, despite the efforts of our current Mayor,Lauren Meister to introduce reasonable parking solutions. And I think it is time now to ask yourselves WHY?? Why don't we have two to three hours a day free parking in all municipal garages as they do in Santa Monica and Beverly Hills? Why? Because the majority of City Council members (read our incumbents plus one) said "no." Why are our parking meters on and collecting until midnight AND on Sundays (isn't there something vaguely un-American about parking meters working on Sunday?)? Why is it that when everything that happens in the city…everything…is because a majority of City Council members say "yes" that parking problems have just gotten worse and worse throughout the city? Why? Because they have said "yes" to longer parking hours on the parking meters, and "yes" to innumerable parking concessions requested by developers and "yes" to charging time in municipal garages. And a resounding NO to the community.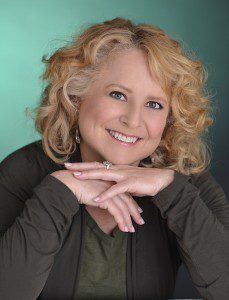 The majority of the City Council views parking as a revenue issue. I believe that parking should be viewed as a parking issue. West Hollywood is a tourist-based economy. If we stop destroying all the places that bring tourists to our city and start preserving those things that make us unique, then perhaps another thing we can do is roll back our parking meters to their original stop times between 6 and 6:30 pm and offer two to three hours of free parking in municipal garages as our neighboring cities do.
If the majority of our City Council worked with the ommunity instead of for the developers, perhaps they would vote to require sufficient parking spaces for residents, employees and tourists in homes and businesses. And these combinations would ensure a much more measured approach to our parking problem (note: that's "parking" problem, not "revenue" problem.) Oh and P.S. — parking and traffic are land use issues and remember…development and land use are inexorably linked. As long as we throw up one overlarge development after another, as long as we destroy real neighborhood-serving businesses and replace them with high end boutiques and we do not take a cumulative assessment of parking issues into consideration when developments are approved, these problems will only grow worse.
11 b) Again, the city sees parking as a revenue problem, I see parking as a parking problem. As I believe it would be best for the city to roll back the parking meters to their original stop periods, I also believe it would be best to limit the amount of parking tickets. Tickets should be a punitive measure to encourage people to follow the law. As they are today in West Hollywood, ridiculously expensive tickets (and tows) act, in reality as a regressive tax on the citizens of West Hollywood. I'm sure you're all aware that City Council members have parking passes to allow them to park anywhere. What about us? The Cctizens of West Hollywood, why not give us a break in the municipal garages, or on street cleaning days when it is raining, or by shutting off parking meters at a reasonable time? So I believe that in this we should follow the example being set by Los Angeles and bring those fines and fees down.
12) West Hollywood has always been a "pass through" city, this is nothing new. What is new is huge developments along the commercial corridors, and now also on the residential side streets. What is new is the choice of the majority of our City Council members to allow and encourage and, in some cases require a decrease in parking requirements. Our Ccty asks people to get out of their cars, they tout the walkability of our streets and ask everyone to ride bikes…but what do they do to support such ideas?
Forgive me for singing the same song, but development and land use are inexorably linked. Land use equals traffic and parking, and also walking. With these tall, huge buildings, sidewalks are getting narrower and narrower (see Melrose between La Cienega and Doheny. People have to walk in single file to pass one another.) If the local neighborhood serving businesses like laundromats, drycleaners, so-called mom and pop shops, are destroyed so that five-, six- and seven story-buildings can be built right up to the sidewalks (with, in some cases no parking at all for "affordable" apartments and reduced parking requirements for the market rate and retail requirements) what can we expect?
The arguments in the question are valid. However, I would differ slightly, it is not that traffic congestion in WeHo is worsened by the construction of new housing here. It is that traffic congestion in WeHo is worsened by the construction of over large mixed-use projects. Currently the only type of development that the city incentivizes is "mixed use." Such a narrow-minded approach (the "Creative City" no more…no more that is unless we vote for change) precludes all other types of development. Zoning codes required certain concessions be made beyond what may be required in state law. Further, the city sometimes (maybe even often) arbitrarily requires concessions concerning height and parking (more height/less parking) in buildings approved by our incumbents.
So, I ask you, how can people get out of their cars when there are no more stores in which to buy their groceries, or hardware stores for their DIY repair projects, or laundromats or pharmacies or affordable restaurants within walking distance? How can the elderly or the handicapped ride bicycles? Or young mothers and/or fathers with their children get to and from school or play dates on bicycles? Or do the grocery shopping on bicycles? Or just suppose you never learned to ride a bike. Look, bicycles are a good thing, I own one myself and sometimes load it on the the back of the car, drive to the beach and go bike riding for the sheer joy of it. but not everyone is capable of doing that. Bikeshare is a great program, really good, but it is not the panacea claimed by our Incumbents. It is a very nice adjunct (although a very dangerous one considering the traffic situation in West Hollywood) to city life, but that's all, at least for now.
Of the working population in West Hollywood, 80% of us have to work outside of the city, while 20% live and work in the city. I would like us to consider the possibility of giving that 20% of our population city parking passes good Monday to Friday so they can park when they get to work and run errands on their lunch hours. $83 for a parking ticket, is just too much for them to pay. So, I ask you to look around at our city, at all we've lost and what we must fight (and fight hard) to preserve and ask yourself, is this what I want?? And if the answer is "no" then you can do something about it. Vote for change on March 7th!
MICHAEL CAUTILLO
11 a) I have several proposals to alleviate the parking problems in West Hollywood.
First, I think the city should contract with all business garages within our borders to mandate that the first two hours of parking be free with a validation from the businesses those garages are intended to benefit. This system has worked well for years in neighboring cities like Beverly Hills ,and we should be doing the same. This would promote shopping at local businesses and alleviate the congestion associated with street parking.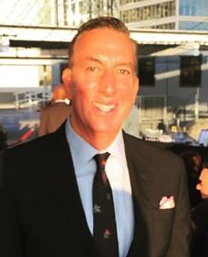 Second, I would also encourage community, curbside, valet parking at concentrated near businesses that could benefit from such practice. For example, Melrose Avenue between Santa Monica and Robertson and Robertson Boulevard. between Santa Monica and Melrose just to name two places.
Third, we need to reexamine how we spend the city's money. I believe spending $18 million dollars on one automated parking garage adjacent to City Hall could have been better spent on 18 $1million parking garages or lots sprinkled throughout the xity. As I have stated many times in the past, West Hollywood is truly fortunate to have an abundance of financial resources. We need to BETTER allocate those resources as a means to cure many community ills.
Fourth, I am also proposing free parking at meters on Sundays. This has worked for us in the past for many years and it could work successfully for us again. Collecting money from metered parking is a luxury the city can afford to eliminate. Again, residents and visitors could take advantage of free parking on this day to stimulate our local economy ,and businesses would benefit from the increased traffic to their stores. And isn't it just more civilized not to have to worry about paying for parking on Sundays and holidays?
11 b) I do not support reducing the cost of a parking ticket. I agree that these parking revenues are meant to dissuade people from parking illegally, and it is just for that reason that I would not reduce, or commit to a limit, with regard to that amount. More and more people, particularly visitors to our city, are not dissuaded from parking illegally with a risk of $25, particularly with alternative charges for parking being greater and greater these days. I support the idea that the parking fine should be priced to deter people from parking illegally so that our parking spaces could be used properly by those adhering to the restrictions we decide to place on them.
12) Traffic congestion is caused in the three major ways highlighted in this question. West Hollywood's major thoroughfare is also the lifeline to L.A. County and, as such, we serve as a major artery to those living all over Los Angeles. There is little we can do about that. However, I believe in controlling the controllables. Two ways we can control traffic are: 1) limit overdevelopment; and 2) ensuring safety at crosswalks.
As we continue to build huge projects that replace smaller ones, we continue to add to the density and the traffic of West Hollywood. The newest example of this problem is the mixed-use project located at Santa Monica Boulevard and Kings Road. This four-story retail and apartment development replaced single-story store fronts. In order to accommodate this larger, denser project, the city approved plans for a massive garage to house the cars for the residents and visitors at that site. The egress and exit for this garage is on Santa Monica Boulevard ,and this is already causing additional traffic and congestion in this area of our city and the project is not even occupied.
It is understandable that neighbors living on Kings Road are alarmed and did not want the garage located on their street in an attempt to limit the disturbance to their neighborhood. The answer is simply to stop approving these large developments. We must reconsider our zoning ordinances and eliminate the minimum density requirement that council voted for 10 years ago. The minimum density requirement is a misguided plan that is the foundation for much of the concern in our community. The zoning ordinances need to be reviewed and our city needs to be rezoned as soon as possible.
Crosswalk safety will ensure that we can cross our streets safely and without fear of being maimed or killed in them. Two years after the death of our friend, Clinton Bounds, we are just now beginning to replace plastic caution signs in our crosswalks with traffic lights and flashing crosswalks. What is taking so long? The added benefit of guaranteeing crosswalk safety is the decrease in traffic and congestion that arises from cars stopping and starting randomly to let pedestrians cross or to avoid hitting these poles in the crosswalks. We see that controlled crosswalks have been in place in Beverly Hills for years and that it has been successful. It is truly a shame it is taking West Hollywood all these years, not to mention deaths and accidents, to do the right thing. The Creative City should have implemented successful solutions years ago.
This is how we can take West Hollywood back from the developers and give it back to the residents. This is how I plan on protecting our urban village. Together, we can take back West Hollywood but I need your support and your vote on March 7th. I look forward to hearing from all my neighbors before, during and after election day.
NATE CLARK
11 a) Our parking challenges are the result of an increasing population — in both WeHo and L.A. County as a whole — in a limited geographic area. The greater metropolitan area is outgrowing its sprawling suburban footprint. The way to address this problem as we move into the future is to encourage people to opt for alternative means of transportation.
I believe WeHo can do more to promote and facilitate ride-sharing by creating ride-share stops and incentivizing businesses to push their employees to ride-share or carpool. I also believe that we need more/better access to public transportation. I support the proposed Crenshaw line extension route that runs up San Vicente Boulevard to Santa Monica Boulevard, because I believe that the extra westward swing into WeHo increases convenient access for more people in the area, and outweighs concerns about added time.
b) I support lowering the cost of parking tickets, because I don't believe that our current rates are commensurate with average incomes. I understand that parking tickets provide a large source of revenue for the city, but parking tickets should not be regarded as a "tax," and their high cost disproportionately affects renters and those on fixed incomes.
12) All of these arguments are valid. There is no single cause for increased traffic congestion, and this problem is county-wide. West Hollywood is not an island, we are a part of the much larger picture. Here are my thoughts about what we as a city can do to mitigate the growing levels of congestion:
1) Encourage ride-sharing;
2) Increase convenient access to public transportation;
3) Install signals at pedestrian crosswalks;
4) Add scramble crosswalks at major intersections; and,
5) "Roll" development projects along major corridors so that construction happens in waves, not
all at once.
Yes, more people means more traffic. But our increasing population is indicative of progress. The city needs to work with local businesses, area developers, neighboring cities, and L.A. County to address this problem in a cooperative manner.
JOHN DURAN
11) a) We have added over 1,000 new parking spaces citywide over the past ten years. These new spaces have gone a long way to alleviate the parking shortages that existed. We have opened the new parking structure at West Hollywood Park, which when added to the Pacific Design Center spaces provide ample parking for the historic Boystown night life. The automated robotic garage behind city hall finally addressed the parking shortage mid city. The issue with the robotic garage was not providing parking for city employees during the daytime. The issue was providing nighttime parking for uses like Marixx, Basix and Hamburger Mary's Bingo.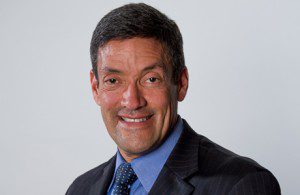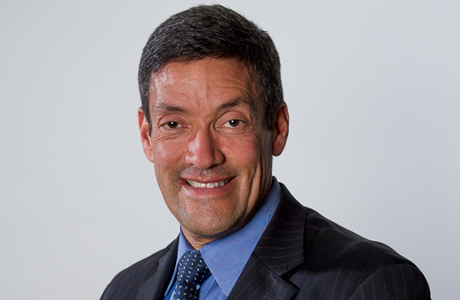 It made no sense to tear down existing commercial or residential buildings to build a new parking lot or structure. Removing residents or tax generating businesses was NOT the solution. Ramping in traditional parking structures consumes much of the available space. By creating an innovative robotic garage, we eliminated the need for ramping and tripled the number of available spaces behind City Hall. This structure will come in handy after we refurbish and re-open the Coast Playhouse, which I initiated. A mini theater district mid city with the Macha Theater, Coast Playhouse and Hamburger Mary's bingo night was something that I envisioned years ago.
However, we have implemented other creative solutions to make it easy to find parking like valet services in highly trafficked areas. Valets have the ability to double/triple tandem park cars in lots. These valets have been very successful on the Sunset Strip, Melrose and Santa Monica Boulevard. Innovative solutions like this are required rather than just throwing up more concrete to build unattractive surface lots or parking structures.
b) No. The difference between West Hollywood and greater Los Angeles is that we have a local economy highly dependent on tourism and entertainment. People from all over the Southland travel to Weho to enjoy the night life on Sunset Strip, Santa Monica Boulevard and Robertson. And every residential neighborhood is within 500 feet of a commercial district.
If we dropped parking tickets to $25, outsiders who are already paying $16-$18 for a martini would think nothing of parking in a residential area close to the night clubs and paying a $25 ticket. The price has to be a sufficient deterrent to compel visitors to use one of the parking facilities, valet or Uber/Lyft for economic reasons. The parking policy's purpose is to PROTECT residents from visitors using residential streets for parking during the night time and other peak hours. Additionally, the top three revenue sources for the city do NOT include parking tickets. The top three revenue streams are TOT taxes (hotel tax), sales tax and property tax, in that order. Parking meters and parking tickets are fourth and fifth.
12 ) Traffic congestion is a major issue for all of Los Angeles/Orange counties. The counties anticipate in the next 10 years that an additional 1.5 million people will move into greater Los Angeles. We are the second largest megapolis in the USA after New York City. And very dense West Hollywood is adjacent to the highly dense neighborhoods of Hollywood and Koreatown. To sit in the middle of West Hollywood and complain about all the traffic and people around us is a form of denial. We live in one of the great cities of the world – Los Angeles (and of course Weho). And we are surrounded by millions of people in every direction. If we want to strategize on traffic patterns, it makes more sense to coordinate with the Hollywood/Koreatown neighborhoods rather than Beverly Hills which has low density compared to Weho.
The question above is whether the new housing construction has added significantly to our population. As I stated in an earlier question, the population of West Hollywood at incorporation in 1984 was 36,000 people. And today, our population still hovers at about 36,000 people. So we have NOT increased our city population even with the construction of new market rate and affordable housing.
There was once a plan to build another freeway across Los Angeles along the Hollywood Hills. Had this been done there would be NO city of West Hollywood today. It was supposed to run along the Hollywood Hills. The closest East/West freeway to us is the 10 freeway way down by Jefferson. And it doesn't make sense for any of us to travel down four miles to the 10 freeway to go East/West. So we all take Franklin, Sunset, Fountain, Santa Monica, Melrose, Beverly and Third to go East/West. That's right. All of us!
This is why I have been a strong proponent to build a subway under Santa Monica Boulevard that would connect to Hollywood and Highland. I have proposed stops on La Brea, Fairfax/Crescent Heights and San Vicente. This would give many of us in this dense part of West Hollywood an alternative to get across the city. It would also connect Hollywood to West Hollywood directly and Koreatown to West Hollywood indirectly.
West Hollywood people are urban folk. Subways don't scare us. We have used them in New York City, San Francisco, Chicago, London, Tokyo, Paris and every other major city in the world. We have to make sure that West Hollywood is not left out of the planning for the future. But in the meantime, we should be encouraging development of more live/work space in the city, bike share, ride share and walking in West Hollywood. Like it or not, another 1.5 million people in the next ten years. And we better be prepared.
AMANDA GOODWIN
11 a) I am not sure what more the city can do as far as permit parking, seeing as how our streets all have restrictions for residents. All new residential construction is required to have adequate on site parking. Some of these new buildings have absorbed previous dependent street parking, when the unit may not have had parking.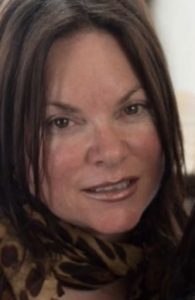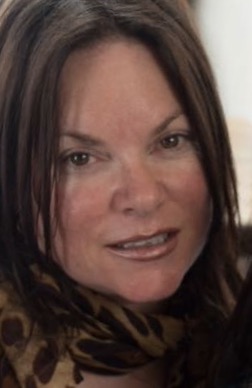 What the city can do is quit giving exemptions to businesses and allowing them to have zero parking for their new construction, as what has happened at the proposed Dean & Deluca going in at the corner of Westbourne and Melrose, where the Bodhi Tree was. It will be a flagship store and cafe bringing in hundreds of customers, who will circle Tri-West, and illegally park, with the city allowing the business to use public parking at the library, and scoot the 3.5 parking spaces per 1,000 square foot that is required by a business to provide. I think this is egregious.
When the Shake Shack opened, West Knoll became a parking lot. The city thrived on parking tickets, from unknown patrons coming to the area and willing to pay an additional $58 for a burger and fries. But, it was an enormous inconvenience to the neighborhood and residents. I had a friend who literally had to park at the Ramada, because she could not find parking on her street or within blocks, after circling for a half hour.
11 b) I am still trying to get over the fact we have to pay a meter to park on our public streets, when we are trying to support our local businesses. I think it would be a nice compromise to lower the cost of parking tickets that have to do with meter expiration. Knowing that streets are permitted, illegally parking in handicapped or the red zones should still be a larger sum, because that is clear disregard, and for many residents who rely on street parking in their neighborhoods that needs to be considered.
12) We are a corridor from the east to the west, impacted by the Hollywood Hills, which limits circulation on the north. It can take an hour and a half to drive from Santa Monica to Hancock Park, or 45 minutes to drive from Century City to Westbourne. The entire county is jammed, due to so many factors, other than density and growth, that include construction detours, with much construction going on ALL over L.A. County; rubber necking; texting/holding up flow of traffic; traffic lights that are not properly timed; lack of left turn signals where they are desperately needed, like at the corner of Melrose and La Cienega, going south and turning east. Mostly, lack of proper, convenient transit and people needing their cars for meetings during the day or after work to pick up their children from daycare or school.
Most congestion is caused by short commutes and a person stopping on their way home, during rush hour to pop into a grocery store or dry cleaner, for example. If people went from work to home, and did the errands later or at off peak hours, there would be a reduction in arterial traffic. Nine out of ten times, I walk to the grocery or drug store. I try to walk whenever I can in West Hollywood, enjoying our restaurants and businesses, which is the future hope of this city and many cities as they grow dense: creating walkability and biking, fostering and encouraging it. Traffic causes pollution. Walking not only is good for the environment, it is good for the body and mind.
Many people who work at Cedars or hotels commute to work, because the city and adjacent areas lack potential work force housing that is with the 30% suggested gross budget of many of these earners' salaries. Many people can't afford to live where they work, and others do not wish to work where they live. It is an issue I am not sure is fixable until we have a better transit system that offers options and convenience.
I would love to see a few things happen to help ease circulation: 1.) New innovative signal technology that actually can read and sense traffic density and circulation, and the signals coordinate with the demand; that the city works in concert with other cities to keep the traffic flowing, especially in high trafficked areas 2.) Signaled pedestrian crosswalks. Not only does this create safety for the people in the cross walk from being hurt by a distracted driver, it doesn't allow pedestrians to cross at will and hold up traffic. 3.) The city could give a bonus/incentive to residents who use their cars less. You turn in your mileage each month and get a gift certificate, to be used at a local business.
In Copenhagen, so many people bike in the city, even in the dead of winter. They have created an actual lane, the size of a car lane, that the bicyclists use. It is safe and a very easy city to get around. I think in the future, we should create bigger bike lanes, that are colored, like in Santa Monica, where people feel seen and safe. I would bike to Hollywood if I thought it were safe and the lanes were created all over. Distracted drivers are still a real issues and the cause of many accidents and hold ups, and the decision by many to not choose to commute via bicycle.
Los Angeles is a sprawl. Our cars are our freedom and joy, for many. However, we can do our part by walking more to places, using our bike lanes and bike shares that the city has implemented and eliminating those short commutes or errands during rush hours. Citizens have to be part of the solution as well. And, every little bit helps. "Everybody walks in L.A." should be our new thinking. It's a wonderful way to get out, exercise, see the city and discover new businesses that you never knew were there.
JOHN HEILMAN
No response.
STEVE MARTIN
11 a) Parking has been a challenge since the founding of the city as much of our commercial and residential construction occurred when the Red Line ran down Santa Monica and parking was not a consideration. As we face a severe parking deficit, we need to insure that new developments are subject to realistic parking requirements. Often the city finds reasons to lessen parking requirements, which has proven to be short sighted.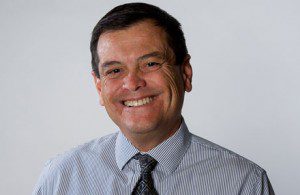 While it is reasonable to have lower parking requirements for low income housing where tenants often don't have vehicles, we need to ensure there are still parking for visitors, including in home caregivers. The city needs to continue to invest in creating public parking, but I have concerns that City Hall seems smitten with expensive high tech gimmicky, such as the $18 million "robo-garage," which is hardly cost effective. We need to be more creative and prudent in our quest to create additional parking.
11 b) The city is addicted to parking ticket revenue and John D'Amico should be credited with pushing to make tickets more affordable and less punative. Unfortunately a $25 fine is hardly going to discourage parking scofflaws but we should seek a happy medium. At minimum I would be advocate that the city be more forgiving of residents who have occasional permit parking violations or park on the wrong side of the street during street cleaning; a $25 fine might be more appropriate in such circumstances.
12) As a city that exists on major arterial highways, outside development will always play a role in our increasing traffic woes. Still the city has often used that excuse to approve excessively large developments that unduly exacerbate the traffic situation. What we are facing on the Eastside with the out-of-scale development is a prime example of a self inflicted wound.
When the Avalon project was before the Planning Commission, the city's traffic manager, Terri Slimmer, testified that the project would create gridlock on Santa Monica and push traffic onto our residential streets. Based upon her testimony the Planning Commission rejected the project. Predictably, the City Council reversed that decision, and now we will face the results of that irresponsible decision.
JOEL QUARESIMO
11 a) Yes the city can do more to address the issues of parking in the city. Other cities have used stackable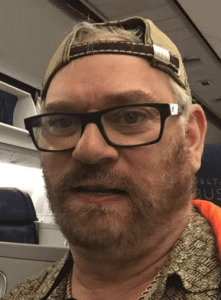 parking structures (stacking one car on top of another car) to add additional parking to structures and save space. We can also utilize non-used public space to provide temporary parking while we work to find a permanent solution to the issue. We can also ease parking restrictions in the permitted parking areas during certain hours of the day and on weekends to allow for additional space to be opened up.
11 b) Yes I would support such a measure. I agree that tickets should be used to dissuade people from breaking parking laws and not provide a source of revenue to the city.
12) Yes these arguments are all valid. We need to get creative on this issue and think outside the box. Synchronized traffic lights would do a lot to ease traffic issues in the city. The opening of the Metro rail line will do a lot to ease congestion and allow those who work in the city and live elsewhere the opportunity to get to work without driving, which could ease congestion. The city can also provide incentives to companies who provide ride sharing/carpooling programs, as well as promoting a city-wide bike rental program.
CARLA ROMO
11 a) Parking is a problem everywhere in West Hollywood. I am a renter and have trouble finding street parking.
The city absolutely needs to address the parking needs of residents. The more alternatives to driving we can offer residents, the less dependence we have on our vehicles. Revisiting the bike initiative program could better help improve infrastructure in the city for residents to bike safely while not having to get in their cars.
11 b) Parking tickets are expensive for a city that already has a high cost of living. It was reported by the city that in 2014-2015, parking ticket revenues were $9,517,029, which accounts for slightly over 10% of the city's entire reported revenues for the 2014-2015 fiscal year.
While high fines can prevent people from parking in improper places, they can also create a financial hardship for others. Flexible fines for those working and living in West Hollywood would still keep the city's revenues high, but would limit the impact of financial hardship caused by high ticket prices.
12) Traffic congestion is a major issue in West Hollywood. Looking into the future, we must expand public transit and make the streets more bicycle-friendly. West Hollywood is known for its walkability, which makes it easy to expand alternative transportation options.
REED STILLWELL
No response