A proposal to fund an effort to educate people about the possible danger of marijuana to children and pets turned into a heated debate at last night's City Council meeting.
In her proposal, Mayor Lauren Meister noted that the city was a supporter of Proposition 64, which was approved by voters in November and will let people grow and possess marijuana for personal use.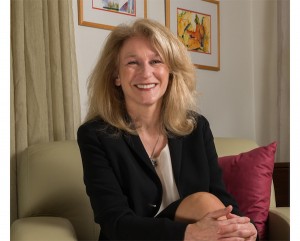 "There are many benefits to legalizing marijuana, including eliminating the black market associated with its use, alleviating pressure on courts for marijuana-related offenses, and providing local governments with the ability to regulate and tax marijuana-related activities," Meister's proposal said. "However, marijuana intake can be dangerous for children and pets. The proposed education campaign is intended to inform the public of these potential dangers and remind people to remain vigilant in keeping marijuana away from children and pets in anticipation of upcoming marijuana legalization."
Councilmember John Duran attacked the proposal as "fear based and not based in reality."
"My concern with it is it buys into the entire reefer madness …," Duran said, referencing the 1930s film that portrayed pot as a drug that led young people to crash their cars and kill themselves and other. "I don't think parents are giving marijuana to their children or their pets and if they are, there are bigger problems," Duran said.
Councilmembers Lindsey Horvath and John Heilman also opposed the proposal. "If we are going to spend city resources it should be about something that is real," Heilman said. Horvath said "If we are going to be spending city resources to educate about the dangers of any sort of drug use I think we should start with meth and not marijuana."
The proposal also was criticized by several local marijuana advocates. "This is a step backwards," said Amanda Hyde a leader of West Hollywood Action Committee (WHAC), which has advocated for legalization of marijuana. "The implication that I don't know now to care for my pet or my child."
Hyde said she is "a happy more well-rounded human being because of cannabis."
Meister argued that she wasn't advocating a campaign against marijuana but an educational effort to warn of its possible dangers to children and pets. While council members and commenters questioned the validity of assumptions that legalization of marijuana potentially puts small children and pets at risk, there are several studies that have shown that is true. A study published in June of last year in the journal Clinical Pediatrics found that "the rate of marijuana exposure among children under age 6 increased by about 1.5 times from 2003 to 2013" in states that have legalized marijuana.
"Over 75 percent of exposed children were younger than 3 years old, and most children swallowed, rather than inhaled, the marijuana, the researchers said."
There is little research on the number of pets that have ingested marijuana. But the Pet Poison Hotline reports that the effects are moderate to severe.
Colorado, which legalized marijuana for recreational use in 2012, is now considering restricting its use in candies that children might be tempted to eat. Last year the state began requiring that all products containing a certain amount of cannabis be labeled with as THC and barred vendors from using the word "candy" to describe them. THC is the acronym for tetrohydrocannabinol, the chemical in cannabis the creates its sense of euphoria.
The council shifted the discussion to how the city might deal with the legalization of recreational marijuana once state regulations are in place, which likely will be next year. Councilmember Duran said he is getting many calls from people interested in opening marijuana shops in West Hollywood. In 2009, WeHo began regulating and licensing medical marijuana shops in the city.