The City Council last night instructed city staffers to explore the possibility of further subsidizing the financially troubled Christopher Street West (CSW) and guaranteeing CSW access to city streets and West Hollywood Park for its annual L.A. Pride events through 2019.
It also asked city staffers to take steps to keep the Pride festival off Melrose Avenue by negotiating with the Pacific Design Center (PDC) and the L.A. County Metropolitan Transportation Authority (Metro) to see if CSW could use their properties for festival events. As much as 55% of the West Hollywood Park area typically used for the festival will be closed during its redevelopment. Metro owns the bus depot property on Santa Monica Boulevard near San Vicente and the PDC has a large plaza on San Vicente Boulevard.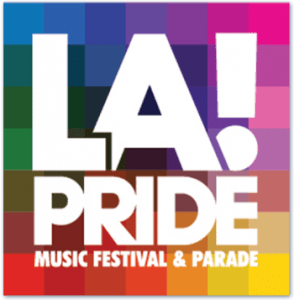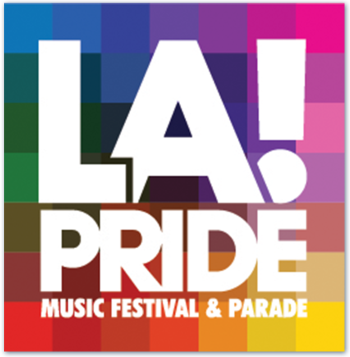 Mayor Lauren Meister expressed concern about committing to a three-year relationship with CSW, which continues to be engaged in controversy. "I think we should hold off on that. I am not feeling confident now about the leadership of CSW to do that," Meister said.
Five of CSW's board members resigned recently, complaining about being forced to sign a document that would bar them in perpetuity from revealing issues with the non-profit organization. According to one of the board members, CSW at the first of the year had only hundreds of dollars in the bank and was unable to pay its January rent at the PDC. WEHOville revealed last year that CSW lost $395,000 on last year's L.A. Pride. CSW, however, refuses to make public its IRS tax returns, which can be obtained directly from the IRS or on WEHOville. The City Council last July instructed city staffers to develop requirements for financial disclosure from non-profits which receive city services or benefits. Apparently those requirements won't be presented until March.
Councilmember Lindsey Horvath supported making a three-year commitment to CSW. She noted that it has "challenges in the community" but said the City Council should not tell CSW how to manage itself. Horvath also suggested the city consider further subsidizing CSW by covering $80,000 of its costs for public safety services. In 2015 the Pride parade and festival cost the city almost $600,000 in public safety service, lost revenue from parking and sponsorship of a party and a television broadcast. A study by a city consultant said the annual June event generates as much as $5 million in revenue for local businesses and workers, more than twice as much as generated by the one-night Halloween Carnaval.
Residents of West Hollywood West, the neighborhood bounded by Melrose Avenue on the north, have objected to plans for CSW to close Melrose from Huntley Drive to Robertson Boulevard for the Pride festival. They mentioned past problems with noise from the festival, which includes many bands and singers, and parking in their neighborhood along with public urination and vomiting by drunken festival attendees.
While the council's discussion was about closing part of Melrose for the festival, Craig Bowers, CSW's most influential board member, told WEHOville last week that that was not under consideration. "We are not shifting the Festival to Melrose Ave.," Bowers said in an email. "More precisely we have asked to use the space at the intersection of Melrose and San Vicente for the Festival."
Council members also voiced their support for a proposed protest march on June 11, the Sunday on which the Pride parade is scheduled. That march is being organized by Brian Pendleton, a major donor to local LGBT organizations. Councilmember John Duran revealed in his comments that the plan is to begin that march at the intersection of Highland Avenue and Hollywood Boulevard and continue it to La Brea Avenue. At that point the march would turn south and enter Santa Monica Boulevard, continuing through West Hollywood.
Duran said the march "may bring hundreds of thousands of people to the city." He said residents should be aware that "the entire city will be gridlocked on that Sunday from La Brea to Doheny. "