A proposal to designate certain houses and apartment buildings on WeHo's Eastside as examples of early 20th Century (or Craftsman) design is getting pushback from residents of that area.
The designation would make the houses part of a proposed "Early 20th Century Thematic District." The formation of the district and the designations must be approved by the Historic Preservation Commission and then the City Council. The proposed district would be bordered by North Genesee Avenue on the west, Hampton Avenue on the north, Norton Avenue on the south and Gardner Street on the east.
Homeowners in the area have expressed concern about the impact the district designation will have on their ability to modify their property. They have launched a website called www.StopWeHoThematicDistrict.com and are organizing opposition against the proposal at a Historic Preservation Commission meeting on March 15.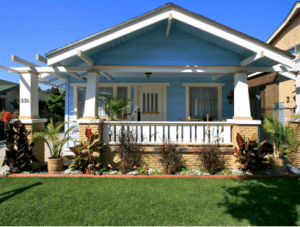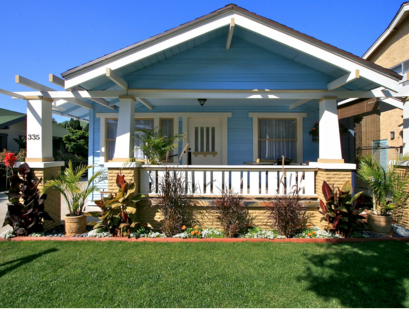 A building determined to be in the Craftsman style would be considered a cultural resource and could not be demolished unless its owner could prove that keeping it as it is will cause him or her financial hardship. Any proposed alterations to such buildings would have to be reviewed by the city's Historic Preservation Commission. The city currently has six historic districts including the Old Sherman Thematic District, which includes homes built between 1899 and 1907 for workers at the Pacific Electric Railway.
The city hired a consultant to conduct the survey after City Councilmember John Duran proposed an examination of Craftsman-style houses on Lexington Avenue. In January 2016 the survey was expanded to include the current area. The consultant hired by the city has determined that 30 of 164 buildings in that area are eligible for designation.
J.P. Pecht, who owns a house on Hampton Avenue that has been determined to be eligible for Craftsman designation, has written City Council members and WEHOville to detail his concerns.
"A thematic district in my neighborhood, with its eclectic mix of decades-old apartment buildings and homes of varying styles, just doesn't make sense!" Pecht said in an email message. "Our neighborhood has preserved its unique sense of character for the past 100 years without the need for onerous restrictions that will be placed on all owners in my neighborhood, and especially on the small fraction of 30 homes (out of nearly 160 total properties) that have been included as contributing homes in the survey.
"More importantly, the proposed historic district appears to be a solution without a problem. Our tiny three-street neighborhood does not suffer from a McMansion problem seen elsewhere in LA. Our homes are interspersed with various apartment buildings that have existed for decades and a multitude of various architectural styles are prevalent. This mix has co-existed for decades and works to make our neighborhood eclectic and flexible to change. We like it that way – particularly given that our neighborhood has maintained this character without imposing restrictions on property owners who have invested significant amounts of money to purchase their homes.
"The fact that only 30 homes of 160 properties are proposed to be designated as contributing properties, really points to the fact that a historic district is not appropriate for our eclectic neighborhood. In fact, in my block bounded by Hampton/Norton and Gardner/Curson, only 8 homes of about 60 properties are proposed contributing properties within the survey.
"Every homeowner I've talked to who opposes this district does not intend to tear down their homes (they like them and want to stay!), but they do not to have their property rights restricted – homes that some of them have owned for decades."
The Historic Preservation Commission will review the consultant's report, which has not yet been released, at its March 15 meeting at 7 p.m. at the Plummer Park Community Center, 7377 Santa Monica Blvd. between North Fuller and North Vista.