City Councilmember Lindsey Horvath is pressing the L.A. County Sheriff's Department for information on the status of two incidents in West Hollywood that resulted in the deaths of a local resident and the employee of a local business at the hands of Sheriff's deputies.
One is the shooting death of John Winkler, then 30, who was shot and killed by Deputy Gerardo Valdivia on April 7, 2014, as he fled a knife attack at an apartment at 939 Palm Ave.
The other is the death of Jonathan Peña, then 27, an employee of the Holloway Motel, who was killed after being hit by an out-of-control patrol car on Oct. 15, 2015, while he walking on the sidewalk on Santa Monica Boulevard. The driver of the car was Deputy Matt Ahrari.
City Manager Paul Arevalo has sent a letter to Sheriff Jim McDonnell requesting information on investigations into both incidents.
"Captain Holly Perez did provide general information to city representatives and the community during the summer of 2016," Arevalo wrote, referring to the woman who took command of the local sheriff's station after the incidents. "However, due to continued community conversations, the City Council directed me to reach out to the Sheriff's Department and request a formal response."
Both deputies apparently are still assigned to the West Hollywood Sheriff's Station. In addition to letting residents know the status of the investigations, Horvath's push for more information is, in effect, a support of Sheriff McDonnell's effort to provide more transparency about 300 deputies currently or formerly employed by the Sheriff's Department who have been found by internal investigators to have engaged in serious misconduct. That misconduct includes lying, domestic violence and other brutal behavior, accepting bribes or gifts, tampering with evidence or misappropriating property.
The sheriff has proposed to deliver names that will be installed in a database that prosecutors can search to determine whether a deputy who might be called to testify has a dirty record. Such a record, if discovered by a defense attorney, could hurt a prosecutor's case. The names would not otherwise be made public.
McDonnell's attempt to provide that list to prosecutors was blocked temporarily by two appeals court judges at the request of the Association for Los Angeles Deputy Sheriffs' (ALADS), a union representing deputies. The union says the list would violate confidentiality rights of deputies. California laws that make the state the least transparent in the nation when it comes to revealing instances of misconduct by a public safety officer and how those incidents are handled. The case is likely to go before the state Supreme Court.
The American Civil Liberties Union of Southern California and other advocacy groups have filed statements with the court in support of McDonnell's plan. Horvath said she has shared with the California Contract Cities Association, on whose board she sits, a letter that she wrote to the judges who blocked McDonnell's action  That group is composed of cities that contract for law enforcement and other services rather than maintain their own. Since its formation in 1984, the City of West Hollywood has contracted with the L.A County Sheriff's Department for public safety services, for which it currently pays $19 million a year. "I want to see if we can leverage our power as cities," Horvath said.
In her letter to judges Tricia Bigelow and Douglas Sortino, Horvath said she is "personally grateful for the leadership of Sheriff McDonnell on this issue, and I ask you to take his example to heart on this matter. He is working to ensure that no officer is above the law and that every case is investigated fairly. Disenfranchised communities in Los Angeles are disproportionately impacted by violence at the hands of law enforcement; officers who act irresponsibly must be held accountable."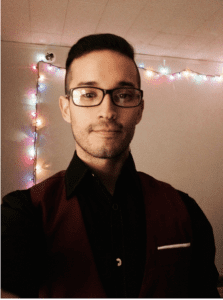 "I don't mean to suggest that there is any sort of officer impropriety," Horvath said of the West Hollywood incidents. But, she said, more transparency will improve relations between law enforcement officers and the people they serve.
"People understandably are questioning law enforcement for a lot of different reasons," she said. "We need to ensure that there is trust in the justice system."
Horvath said the effort to block McDonnell's providing information on deputies "is absolutely ridiculous. Not only does he have a constitutional right (to provide such information to prosecutors), he has a moral responsibility." That effort has sparked protests by other organizations, some of which have launched petitions to support McDonnell.
After its investigation of the shooting death of Winkler and the wounding of his friend Liam Mulligan at 939 Palm Ave., the L.A. County District Attorney's office decided it could not prosecute Valdivia and other officers at the scene.
"California law permits the use of deadly force in self-defense or in the defense of others if it reasonably appears to the person claiming the right of self-defense or the defense of others that he actually and reasonably believed that he or others were in imminent danger of great bodily injury or death," said the District Attorney's report. That report was delivered to the Sheriff's Department but not to Capt. Gary Honings, the then-head of the WeHo Station. WEHOville provided it to Honings after obtaining it with a request filed under the state's freedom of information laws.
While the district attorney decided not to prosecute the deputies, the Los Angeles County Board of Supervisors apparently decided there was sufficient evidence to settle a civil lawsuit by Winkler's mother for $5 million and a lawsuit by Mulligan for $2.5 million.
The Sheriff's Department asked the California Highway Patrol to investigate the 2015 accident on Santa Monica Boulevard and determine whether the local sheriff's deputies were at fault. WEHOville has made requests over many months for results of the investigation, to no avail. In September last year, Patricia Minero, the mother of Jonathan Peña, filed a lawsuit against Los Angeles County and against Viridiana Perez, who was driving a car alleged to have collided with the patrol car. Minero is seeking unspecified damages on allegations of wrongful death and negligence.
CORRECTION:  An earlier version of this story said that Councilmember Horvath shared City Manager Paul Arevalo's letter to Sheriff Jim McDonnell with the board of the California Contract Cities Association. Horvath shared with the board a copy of her letter to the judges who issued a temporary block of McDonnell's proposal. The story has been updated to reflect that.