Law enforcement in West Hollywood gets one domestic violence call every three days on average. That is according to a new report by WeHo by the Numbers, based on numbers from the city and state.
According to state data, West Hollywood had 133 domestic-violence-related calls for law-enforcement assistance in 2015. The chart above shows the number of calls over a 10-year period. The lowest year was 2007, with 112. The number peaked at 226 in 2010. By 2015, it was almost back to the 2006 level.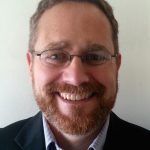 The report compares the number of calls in West Hollywood to nearby cities, adjusted for population. In 2015, West Hollywood was second only to Los Angeles among nearby cities, with 37 calls per 10,000 residents. Los Angeles had 55. Beverly Hills came in third with 31. Santa Monica (25) and Burbank (23) had similar rates. Culver City may report their numbers differently, since their rate is unusually low: one domestic violence call per 10,000 residents in 2015.
All of the nearby cities were below their domestic-violence-call highs in 2015. Beverly Hills and Culver City had numbers on the low end of their 10-year ranges. Burbank, Los Angeles, and Santa Monica had numbers in the middle of their 10-year ranges.
The report does not offer West Hollywood-specific data about domestic violence by sexual orientation. Instead, it quotes a federal study on the subject. It found that lesbians (44%) and bisexual women (61%) are more likely than straight women (35%) to experience rape, physical violence, or stalking by an intimate partner in their lifetimes.
The rates are about the same for gay men (26%) as straight men (29%), but higher for bisexual men (37%). The rates are higher for the women in each category than for the men in that category.
To find out more about domestic violence in West Hollywood – including the genders, weapons, and crimes involved — see the full report, How often is domestic violence reported in West Hollywood?