The latest count of ballots cast in Tuesday's West Hollywood City Council race shows no significant change in the results reported Wednesday morning, meaning incumbents John Duran and John Heilman remain the winners.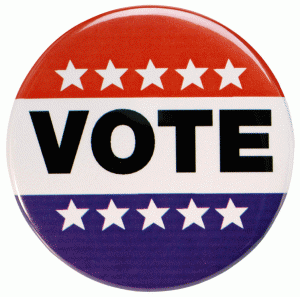 The only shift in position, and it is a slight one, is that Steve Martin came out 13 votes ahead of Cynthia Blatt. In the earlier count the two challengers, who ended up in third and fourth place, were equal.
The L.A. County Registrar-Recorder / County Clerk reported that Heilman had 2,406 votes, or 25.7% of the 8,813 votes counted. Duran had 2,048 votes, or 21.88% of the total. Martin had 1,628 votes, or 17.39%, and Blatt had 1,615 votes, or 17.25%.
Other challengers in order of their votes were Nate Clark, 493 votes (5.27%), Amanda Goodwin, 300 votes (3.2%), Carla Romo, 285 votes (3.04%), Michael Cautillo, 260 votes (2.78%), Reed Stillwell, 179 votes, (1.91%) and Joel Quaresimo, 148 votes (1.58%)
The votes thus far are unofficial results. There are additional vote-by-mail ballots and provisional ballots to be processed and counted. Provisional ballots would include those cast by a voter at the wrong polling place. City Clerk Yvonne Quarker plans to provide the next update on Tuesday afternoon.
The election results aren't official until later this month. The county registrar-recorder has 30 days to count and canvass all of the ballots, which will include vote-by-mail ballots that may not yet have arrived. In an announcement of the process, the city said the registrar-recorder will try to certify the election results by March 29. The results then will be declared official by the L.A. County Board of Supervisors at its April 4 meeting.
The WeHo City Council then is expected to approve the certified election results at its regular meeting on April 17. Heilman, who currently is the "mayor pro tempore," will be installed as mayor at the City Council meeting on May 15.