The annual LA Pride Parade is the loudest celebration showcasing LGBT pride. On a parade route you can feel the living soul of Pride. An unabashed celebration. A full display of our community. Unity among groups. The breadth of our community in full view for all to join. The good times are the most glorious of days.
Way back in 1969, when I was a ten-year-old tot, there was this riot in New York City at a gay club called Stonewall. It was the first time the gays stuck together and fought back against the police. They weren't giving up. And the spark to the flame of the modern gay rights movement began.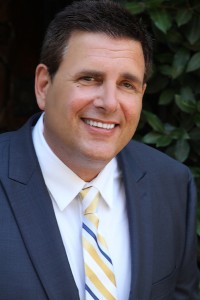 Think back on last year and the community revolt against Christopher Street West (CSW)'s decision to coin L.A. Pride as a music festival. CSW President Chris Classen proclaimed "our demographic is millennials." We fought to restore Friday night free entry to the festival. We fought for lower ticket prices. We fought for more transgender programing, and we won.
I'm going to personally apologize for dropping the ball. By the time Pride ended and new members joined the CSW board I had confidence that they would find their way. Lauren Meister replaced John Duran on the City Council sub-committee to save Pride. We had a community outreach that turned into a mini-revolt. The city hired this marketing group that took over the meeting with questions like a poll, Ivy Bottini spoke up, and an outpouring came from the crowd. We wanted a say in the future of Pride. Lauren Meister took the ball in her hands on the subcommittee and as mayor. After a second community meeting there was zero follow up.
The community's input was important because, with construction of West Hollywood Park, the footprint for the festival would be smaller. To my knowledge, we have not secured that additional space to date. With the resignations of some CSW members, the failure of the City Council subcommittee and with 90 days to go, we needed a plan.
Enter Brian Pendleton. Don Zuidema, the founder of LASC and a strong community advocate, called me to arrange a lunch. I met Brian Pendleton. I listened to his proposal. This very articulate, passionate, determined, seasoned and proud gay man said he was going to propose a protest – Resist — for pride and no parade. I listened to his proposal about beginning this protest from Hollywood to West Hollywood Park. "No parade," I asked, "Why? Why can't you do the protest to Crescent Heights, and then we celebrate with a parade?"
I kept sticking to those guns, and Brian kept sticking to his guns, and then we discussed logistics. How could it move forward, given the timetable and sense of urgency? Brian had a meeting that night with CSW, and I promised my support if he could move this ball forward. Then I called Henry Scott, the editor of this publication, who offered Brian op-ed space. He had his appointments lined up. My hour was up. Abbe Land was next.
Back to that Stonewall Inn, 1969. They marched. "Never again," we cried. "We are not a mental disorder. We want the right to serve our country and love our best friend. We weren't bad because we were gay." We found ourselves in the mirror through what we are inside. Our genders identified. The pain of coming out running so deep in so many. " AIDS came from God to put its evil curse on us." "Fags." "Kill this kid named Matthew Shepard. Tie him to a fence. That kid from Oklahoma hopping a bus to find his way to Hollywood. Selling his body on the streets." Did anybody ever tell you that you were ok? For so many that gay Pride parade says you are ok. We celebrate you and say it proud.
The parade has changed, from a march with a sign from Stonewall to a liberation celebration to a music festival. Pride and Protest, they both carry a message. I haven't quite figured out what exactly this protest is for or against, but I damn know what the parade is all about. So let's march from Hollywood to Crescent Heights, and parade from Crescent Heights to Robertson. Yes we can have it all. A protest and a celebration.
But to facilitate the successful control of the Resist march, and the festival or parade I advocate for an emergency meeting of the CSW board of directors, which should ask for the resignation of Chris Classen and Craig Bowers as president and vice chair of CSW and then appoint Brian Pendleton as its interim president. The phoenix has risen. We can save Pride. Chris failed, Craig failed, and, sorry to say, the subcommittee of D'Amico and Meister failed.
So Brian, we can't pick up the pieces for next year if we dismantle them this year. We need you to serve a two-year term and straighten this mess out. As the new acting president of CSW I support your initiatives and decisions in exchange for your commitment to serve a two-year term. Deal?