An estimated 12% of West Hollywood households are car-free, but the number has changed in recent years, and there are big differences among the city's sub-populations. That is according to a new report by WeHo by the Numbers, based on Census Bureau estimates.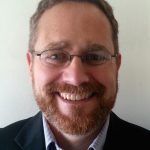 Among nearby cities, West Hollywood (12%) is second only to Los Angeles (13%) in the share of car-free households. Santa Monica is next at 10%. Burbank and Beverly Hills follow with 8%, while only 7% of households are car-free in Culver City.
In West Hollywood, the number of car-free households has declined in recent years, both as a percentage and as an absolute number. The estimated percentage dropped from 17% in 2000 to 12% in the 2011-2015 period.
Only 5% of households under the age of 35 are car-free. Senior households, on the other hand, are much more likely to be car-free: an estimated 30%. Car-free households represent 10% of the remaining group, those in the 35 to 64 age range.
In addition to car-free households, West Hollywood has what the report calls "low-car" households: multi-person households with only one vehicle. About 10% of the city's households fall in this category.
To find out how the car-free percentages differ for renters, transit riders, and workers, see the full report, Who lives car-free in West Hollywood?