Two West Hollywood City Council members have solicited donations of $65,000 to charities they support, with some of that money coming from city vendors or developers and lobbyists with projects in WeHo .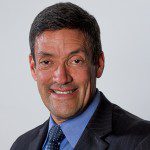 The donations, sought by John D'Amico and John Duran, were listed on behest reports filed over the past 12 months. State law requires that elected officials disclose the amount and source of any money that they request on behalf of charities.
Until last year, city records showed that former Councilmember Abbe Land, who served as co-CEO of the Saban Free Clinic and CEO of the Trevor Project, was the only council member who had filed such statements in recent years. Such reports have long been required by the state for donations of $5,000 or more. The city has set a limit for donations of $1,000 or more. D'Amico's reports filed over the past 12 months include donations solicited by him as long ago as 2013.
Duran's requests, which resulted in donations of $35,000, were for the Gay Men's Chorus of Los Angeles (GMCLA) on whose board he chairs.
The donors were:
— The Arts Club of London, which has sought special permission from the city in order to erect its nine-story WeHo branch on Sunset Boulevard. It gave $10,000.
— Wells Fargo, the bank that has been embroiled in a scandal after it was disclosed that its employees opened over two million phony accounts and, in Los Angeles, charged fake fees to applicants for mortgages, and also because it is helping fund the controversial Dakota Pipeline project. Mayor Lauren Meister in February asked that the city re-evaluate its relationship with Wells Fargo because of its connection with the Dakota Pipeline. Wells Fargo donated $5,000. The GMCLA website indicates it has received more than $50,000 from Wells Fargo.
— Merrill Lynch, the investment bank. It donated $10,000.
— Greg Weaver, owner of CFI Medical in Van Nuys, who also donated to Duran's 2014 campaign for a seat on the L.A. County Board of Supervisors and is a donor to many other political campaigns. Weaver donated $10,000.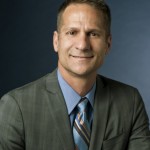 D'Amico's requests were all on behalf of Equality California, the LGBT civil rights group.
The donors were:
— Athens Services, the city's trash pickup contractor and a major donor to GMCLA. It donated $10,000.
— Faring Capital, a prominent real estate developer in West Hollywood. Faring gave $5,000.
— Mike Lewis, a lobbyist who represents developers and construction firms. Lewis donated $5,000.
— Wyatt Molineaux, a vice president at Young's Market Company, a wine distributor. He donated $10,000.
The City Council set the $1,000 floor for filing behest statements in September over the opposition of Duran and Councilmember John Heilman.
In their opposition to reducing the behest filing limit, both Duran and Heilman argued that the state behest requirement was imposed because of a scandal in the state legislature. "I think this is unnecessary. I don't think this has been an issue," said Heilman, who is involved with several non-profits. "I think we should adhere to the state limit."
"I really think this is contrary to good public policy," said Duran, who noted that he is involved in various LGBT non-profits.