Below is the weekly crime report from the West Hollywood Sheriff's Station that calls out incidents in WeHo from March 20 to 26 The list also includes each case number.
March 20
Nothing significant to report.
March 21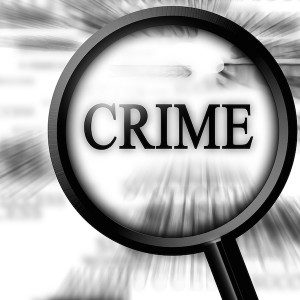 Armed Robbery (Suspects Arrested). 8900 block West Sunset Boulevard at 12:40 am. A man and a woman were walking on the sidewalk when a man approached them armed with a handgun and demanded their property. The suspect placed the gun near the man's temple during the robbery and pistol whipped both suspects. The suspect took the victim's wallet and ran to a nearby gold-colored vehicle with paper plates. Responding deputies located and arrested two suspects. Loss $30. #01452
Strong Arm Robbery (Suspect Arrested). 7100 block Santa Monica Boulevard
at 1:25 am. A man was walking southbound on La Brea Avenue when he was approached by another man who demanded money and used force to walk the victim to a nearby ATM to withdraw money. Deputies responded, located and arrested the suspect. No loss. #80014
Vehicle Burglary. 1100 block Vista Street between 1 and 3 p.m. An unknown person smashed the front passenger's side window and removed a backpack containing a towel from the front passenger floorboard area. Loss $275. #01464
March 22
Other Burglary. 500 block La Cienega Boulevard between 4:30 p.m. and 9:30 a.m. Force was used to gain access and an unknown amount of jewelry was taken from a display area. Loss $41,000. #01489
March 23
Nothing significant to report.
March 24
Strong Arm Robbery. 7100 block Santa Monica Boulevard at 5:47 p.m. A woman was walking to her car when a man grabbed her by the waist and held her while another man tried to pull her purse from her arm. A struggle ensued, but the victim was able to retain her purse. Both suspects ran to a nearby vehicle and drove away. No loss. #01509
Vehicle Burglary. 1200 block North Formosa Avenue between March 24 and 27. An unknown suspect ransacked the interior and removed a laptop computer from the trunk. No sign of forced entry. Loss $900. #01553
March 25
Aggravated Assault – Other Weapon (Suspect Arrested). 900 block Orange Grove
at 4 p.m. A man was struck in the face with a laptop computer during an argument inside of the victim's residence. The male suspect was arrested. #01524
Aggravated Assault – Knife. 800 block West Knoll Drive between 3:30 and 5:30 a.m. A man pointed a knife at his ex-boyfriend during an argument about their dog. #01529
March 26
Nothing significant to report.