About 100 different television and feature productions filmed one or more days in West Hollywood in 2016. That is according to a new report by WeHo by the Numbers, based on city data.
The chart above shows how many film permits West Hollywood issued in 2012, 2013, 2015 and 2016. The data source did not include 2014. The permits were for television, features, commercials and the web, as well as some still photography and student projects.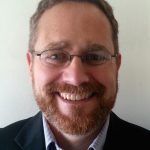 For comparison, the chart also shows film days reported by FilmL.A. That organization handles film permits for the City of Los Angeles, Los Angeles County, Santa Monica and a number of other jurisdictions. Their count is only for those jurisdictions, and it excludes filming on sound stages.
West Hollywood issued over 300 film permits in 2016, a 20% increase over the last four years. The number of FilmL.A. film days grew 28% over the same period.
The data suggests that filming in West Hollywood is reality-television-intensive. In 2016, television productions took out over half (57%) of the film permits. By comparison, less than half (42%) of FilmL.A.'s 2016 filming days were for television. In West Hollywood, two-thirds of the television permits went to reality television, or 37% of all film permits. At FilmL.A., one-third of the television days were for reality television, or 12% of the total.
Feature films used only 4% of all film permits in West Hollywood. Features represented 12% of the filming days in Los Angeles and the other communities covered by FilmL.A.
"Vanderpump Rules" had the most West Hollywood film permits in 2016. To find out what the other top television productions were and to see a map of filming locations, read the full report, How much filming is done in West Hollywood?