CORRECTION: An earlier version of this story said that the City Council would present the Rainbow Key Awards at its meeting on Monday. In fact, the Council will choose the winners of the awards, which will officially be made by the city's Lesbian and Gay Advisory Board at a later date. The story has been updated to correct the error.
The West Hollywood City Council is expected on Monday to choose seven people and organizations for recognition for their positive impact on the LGBT community with the annual Rainbow Key Awards.
Those recommended by the city's the Lesbian and Gay Advisory Board and LGAB's description of them are as follows:
— Cleve Jones – Starting with his work as an aide and activist with Harvey Milk, he went on to conceive the NAMES Project National AIDS Quilt, and be one of America's most prominent gay leaders during the height of the AIDS epidemic and in the years since.
— JQ International – Founded in 2004 and headquartered in West Hollywood, JQ International is dedicated to creating community and resources that promote a healthy integration of LGBTQ and Jewish identities, through a wide range of programming.
— Eric Paul Leue – A staunch advocate for awareness surrounding HIV stigma, treatment, prevention, and discrimination. He has hosted more than 100 PrEP panels throughout the U.S., Canada, and Europe and provided inspiration to many local and national activists.
— Los Angeles Gay & Lesbian Chamber of Commerce – This 300-member organization is the only entity in Los Angeles dedicated to advocating on behalf of LGBT businesses to all industries, governments, public utilities, and Fortune 500 companies.
— Michaela lvri Mendelsohn – Transgender activist, public speaker and business leader, with over 40 years of entrepreneurial experience, currently serving as CEO of Pollo West Corporation, one of the largest franchisees of El Pollo Loco in the Western United States.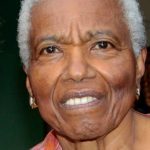 — Jewel Thais-Williams – From 1973 to 2015, she operated Catch One, the now- legendary discotheque, where Latino and African American LGBT people were not subjected to prohibitive door policies. Since 2001 she has operated the Village Health Foundation.
— Ruth Tittle – As an organizer of Gay and Lesbian Elder Housing, a board member of the AIDS Monument Foundation, pioneer in affordable prescription services as CEO of Capitol Drugs, and a 16-year member of the Lesbian and Gay Advisory Board, she has brought much-needed attention to addiction, mental health, lesbian visibility, preservation of LGBT history, women's health, and many other aspects and aspirations of the Gay and Lesbian community.
Others nominated for this year's award include:
Ally Bolour, immigration and nationality law attorney; Judith Bradford, Ph.D., visionary in the field of health disparities; Dr. Marie Cartier, gay rights activist, author, and historical researcher; Donato Crowley, leader and organizer in the recovery community; Wilson Cruz, actor, creative leader, strong advocate for LGBT community; Darrel Cummings, local and national leader in LGBT community services GLIDE, speakers group that focuses on homophobia, equality, justice; Steven J. Kay, supporter and leader of many community organizations; Puck Markham, founder of Camp Lightbulb, an LGBT+ camp for ages 14-18; Steven Reigns, poet, educator, artist, leader on health, mental health, HIV; Rev. Jerrell Wells, pastor of the inclusive Christ Chapel of the Valley, and Terry Wolverton, visionary leader in the L.A. LGBT community for 40 years.
The Lesbian and Gay Advisory Board will hold an official ceremony, likely in June, to present the Rainbow Key Awards and officially honor those chosen,