In a unanimous vote, the West Hollywood City Council decided Monday night to forgo a moratorium on new hotels, but did opt to require future hotel projects to do a financial report about their impact on the existing hotel market and also to explore alternatives other than a hotel on the building site.
Mayor Lauren Meister proposed instituting the moratorium on new hotels based on an analysis saying that the city may might face a decline in hotel occupancy and room rates if all the proposed hotels are built. That decline in occupancy and room rates would consequently lower the amount of transit occupancy tax (TOT), or hotel room tax, the city collects. That tax accounts for 26% of the city's annual general fund budget.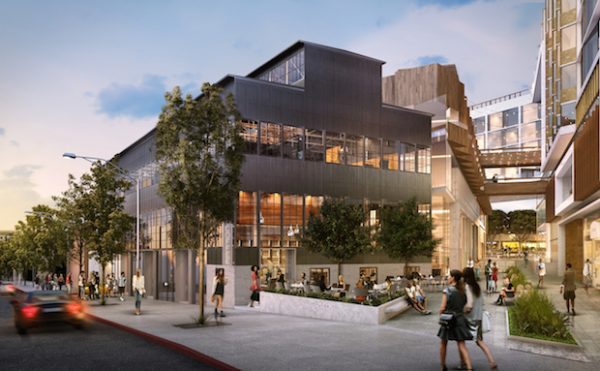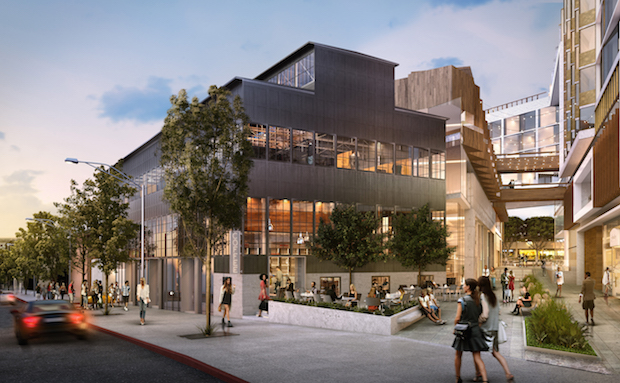 The analysis, by PKF Consulting and CBRE Hotels, noted that West Hollywood hotel projects already approved or under consideration would add 1,229 rooms to the city's current 2,060 hotel rooms, an increase of 60%. The study projected that by 2020 the hotel room occupancy rate would fall from a 2015 rate of 83% to 68%. It also said that the average daily room rate would fall to $243 from an average of $279 if both hotels that have been permitted but aren't yet under construction and those that are under consideration are built.
However, Councilmember John Duran argued that while hotel operators might see a lower average daily room rate with more hotels opening, the city's TOT would not decrease since the number of rooms added would make up for the loss.
Duran pointed out that tourism had been the area's life blood since the 1920s, long before West Hollywood was incorporated as a city in 1984. He noted that the city has to share property and sales tax money with the state of California and Los Angeles County, but TOT all goes to the city.
"TOT is the most invincible part of our budget," Duran said. "All the other forms of revenue can be threatened by other forms of government. [TOT] is the one thing we have some direct control over."
Duran also noted, and Councilmember John Heilman agreed, that the legal requirements for a moratorium have not been met, saying a "current threat to health, safety or well being of the people" must be present. Duran added that the maximum length for a moratorium is 18 months with a possible six month extension. Additionally, four votes are required to pass a moratorium, rather than the usual three.
Councilmember John D'Amico said that a moratorium would have no immediate impact on the city since its effect would take years to notice.
"A moratorium today to look at what we might do would affect rooms five or six years from now at the earliest," D'Amico said.
D'Amico and Councilmember Lindsey Horvath both noted that no one from Visit West Hollywood, the city's marketing and tourism bureau, or any of the hotels came to speak about the moratorium.
"If there were a dire threat, the hotels would be here begging us to implement [a moratorium]," Horvath said.
When it became obvious the moratorium would not pass, Meister suggested requiring future environmental impact reports, which list alternate uses for a site, include a "no hotel" option as one of the alternative uses.
"[The no-hotel alternative] would allow for a conversation if a hotel is the right thing or not," Meister said.
Councilmember John Heilman suggested the city also require that future hotel projects include a report on their financial impact on the existing hotel market, just like traffic impact studies are required.
The city's current hotel room tax is 12.5% of the room rate. David Wilson, the city's director of finance and technology, told WEHOville the city collected $19 million in hotel room taxes for the fiscal year 2013-14, $20.9 million for fiscal year 2014-15 and $22.3 million for the fiscal year 2015-16.
Hotel guests are also charged an additional 3% assessment of the room rate which goes to Visit West Hollywood to promote the city and its hotels.
The dozen people who spoke during public comment were equally divided on the moratorium. Chris Henry, who understands the hospitality industry due to his role as the chief executive officer of the Majestic Hospitality Group but spoke as a private citizen, said that the PKF report was "myopic" and did not take into consideration demographics or spending habits. He suggested a more detailed analysis of consumer behavior was needed.
Heilman said the city should study ways to bring banquet facilities, meeting rooms and conference space to the city, noting that many groups might come to the city if such space were available.
Horvath suggested the city should study ways to bring hotels that have lower price points to the city, noting that many people who want to come to West Hollywood as tourists cannot afford $300 a night, which is why short-term rental services like Airbnb have been so popular in the city although the council has banned them.