Residents of West Hollywood's Mid-City neighborhood are invited to a meeting tonight to discuss traffic issues in their neighborhood and what can be done about them.
The meeting will take place from 7 to 8:30 p.m. at the community conference room on the first floor of City Hall, which is at 8300 Santa Monica Blvd. on the corner of Sweetzer. Those who can't attend are invited to provide input to Walter Davis of the city's Traffic Management Program at wdavis@weho.org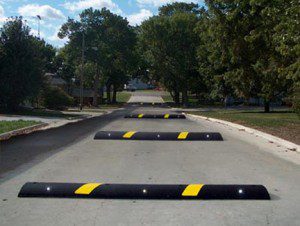 Tonight's meeting is part of a study being conducted to evaluate traffic conditions on residential streets in the neighborhood, which is bounded by La Cienega Boulevard, Sunset Boulevard, Fairfax Avenue and Willoughby Avenue. Residents attending the meeting will have an opportunity to discuss traffic-related issues and learn about traffic calming alternatives to reduce speeding and cut-through traffic in the neighborhood.
WeHo's Neighborhood Traffic Management Program is an effort to develop proposals in collaboration with residents for reducing cut-through traffic and slowing vehicle speeds on residential streets.
The city already has completed a study and gotten feedback from the community about a plan for the West Hollywood West neighborhood and has been implementing six recommended improvements. The city also has completed the process for the Tri-West neighborhood and recently proposed a number of options for the Norma Triangle neighborhood.