West Hollywood has taken an official stand in opposition to President Trump's signing of a bill that would allow states to withhold federal funds from organizations that provide abortions. The bill is viewed by many as an attack on Planned Parenthood, the non-profit organization whose services include not only abortion but also anemia and STD testing, cholesterol and diabetes screening, flu vaccines, help with quitting smoking, high blood pressure screening and others.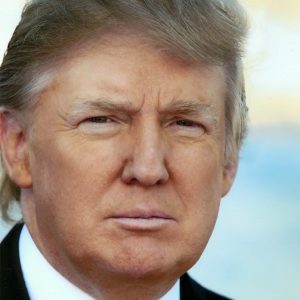 A statement released by the city yesterday said: "The City of West Hollywood is deeply alarmed by the action taken by President Donald J. Trump today to sign into law House Joint Resolution H.J. Res. 43, which allows states to withhold federal funds from facilities that provide abortions. H.J. Res. 43 was used by the Republican majority in the House to allow states to deny funding of family planning services, including abortion services, to women's health care clinics, such as Planned Parenthood.
"H.J. Res 43 rolls back protections put in place by the Obama Administration, which were intended to prevent conservative governors who oppose abortion and family planning services from denying Title X funding to women's health care clinics.
"The Title X family planning program is a vital source of family planning and related preventive care for life-saving care to low-income people. It includes services such as birth control, cancer screenings, and testing for sexually transmitted infections (STIs) and HIV — in addition to providing abortion services, which are non-government funded.
"The exclusion of reproductive health care providers from publicly funded health programs, simply put, hurts people. It harms health outcomes, widens disparities, and creates new barriers to care. When the very providers who are best suited to deliver Title X-funded services are targeted for exclusion based on factors wholly unrelated to the program's objectives, then federal health care resources become poorly and inefficiently distributed. The result is that health care is less likely to reach individuals in need.
"H.J. Res 43 is another assault against women's rights to choose and to make personal decisions related to personal and family health.
"The City of West Hollywood was the first city in the nation to declare itself pro-choice and it has continually supported state and federal legislation protecting and advancing women's reproductive rights and access to healthcare. West Hollywood will not remain silent as efforts are made to take women back to an era of back-alley abortions — this is completely objectionable and the City of West Hollywood will continue to fight for women to be treated with respect, and for dignified healthcare for all. Anything less is unacceptable."
The City Council voted on Dec. 5 to oppose actions by the Trump Administration that he views as being in opposition to WeHo's progressive values. It agreed to:
— Direct the city manager to convene a staff working group to respond to proposed actions by the new administration that contravene the city's core values;
— Authorize the mayor and city manager to send letters opposing proposed appointees who have a history of supporting programs and policies which are contrary to the city's core values;
— And increase the city's programming about threats to civil rights and civil liberties.