Long-serving City Councilmember John Heilman is likely to be voted into his eighth term as mayor of West Hollywood on Monday, with Council veteran John Duran taking the position of mayor pro tem. Both would be formally installed at the May 15 Council meeting.
The City Council rotates the largely ceremonial position each year. Traditionally the position is rotated according to seniority among current Council members, with the next-longest serving person being named mayor pro tem and the second longest-serving named mayor pro tem and placed in line to become mayor in 12 months.
Like most small cities, West Hollywood is governed by a city council with a city manager employed by the council as its chief executive. As mayor, Heilman will lead City Council meetings, sign official documents for the city and serve as the public face of West Hollywood. He now is in his 33rd year as a council member. The mayor pro tem fills in for the mayor when he is not available.
Heilman will replace Lauren Meister, who was elected to the City Council in 2015.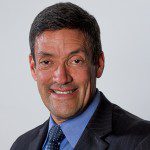 Heilman moved to Southern California from his native Cleveland to attend the University of Southern California Law School, from which he graduated in 1982. He currently teaches law at both Southwestern Law School and the University of Southern California Law School. Heilman was active in the incorporation of the City of West Hollywood in 1984 and was elected to WeHo's first City Council in November 1984. He was chosen as the city's second Mayor in 1985 and also has served as mayor in 1990, 1995, 1999, 2001, 2006 and 2010.
Duran is a criminal defense lawyer who has served on the WeHo City Council since 2001. He has a law degree from Western State University College of Law and a Bachelor of Science degree in Business Administration from CSU Long Beach. Duran is a native of Los Angeles and has been a resident of West Hollywood since 1987. He is known for his activity in LGBT causes and currently is chairman of the Los Angeles Gay Men's Chorus.