The Los Angeles LGBT Center will host 360, a health and empowerment fair for LBTQ women, on April 29, from 9 a.m. to 5 p.m.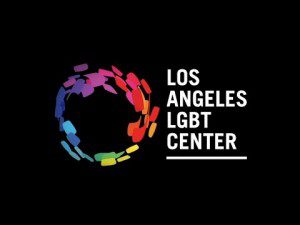 Held at The Village at Ed Gould Plaza, the free event will include informative workshops and a resource fair focused on self-care and resistance. Los Angeles-based educator, storyteller, activist, and consultant Amita Swadhin is the keynote speaker, in which Swadhin will discuss what an intersectional and sustainable approach to resistance looks like for the next four years. In January, Swadhin testified on behalf of survivors of sexual violence and LGBT Americans in front of the Senate Judiciary Committee against Sen. Jeff Sessions' nomination as the U.S. Attorney General.
Workshops include Cervical Cancer/HPV Prevention and Screening; Digital Privacy in the Trump Era; Empowerment through BDSM; Lesbian Love Addiction; Pilates & Yoga; Second Parent and Step-Parent Adoption; Social Justice and Utilizing Technology to Move the Needle with Your Cause, and Staying Healthy as You Age.
Free lunch and beverages will be provided.
Resource Fair participants include the Center's Audre Lorde Health Program for lesbian and bi women; Alzheimer's Association; Angel City Derby Girls; Bienestar Human Services; California Cryobank; East Los Angeles Women's Center; Everybody Gym; Ovarian Psycos Bicycle Brigade; Planned Parenthood; The Pleasure Chest; SAGE (Services and Advocacy for GLBT Elders); Santa Ana Friends Community Center/Friends Research Institute; Still Bisexual; Stuzo Clothing; SURJ (Showing Up for Racial Justice); TransLatin@ Coalition; The Wall Las Memorias Project; The Women's Center for Creative Work, and the YMCA.
The Village at Ed Gould Plaza is at 1125 N.. McCadden Place. Parking is limited. Free valet parking for 140 spots is available on a first-come, first-served basis. More information is available online.